Christmas Courtship? Amy Duggar Confirms Secret Chats With Jana About Tim Tebow!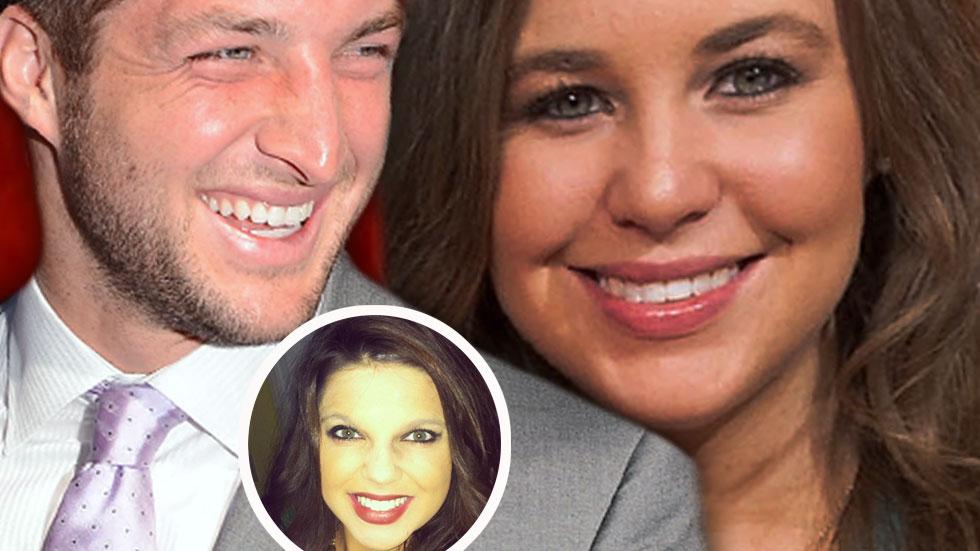 Following a report Jana Duggar and Tim Tebow have sparked a love connection, Jana's cousin Amy Duggar has chimed in on the possibility Jim Bob and Michelle's eldest daughter and the hunky former Denver Bronco are enjoying the season with a holiday romance.
"Looks like the tabloids are at it again!" Amy — who was also implicated as having a crush on the hunky pop culture sensation behind "Tebowing"— wrote on Instagram.
Article continues below advertisement
Amy added that she and "Jana … laughed so hard about this," as they've "never even met Tim Tebow."
Despite the denial, she didn't seem too bothered by the assertion, finishing her post with the hashtag, #allsmilesnodrama."
Earlier this week, the athlete's rep also denied anything was going on with the devout duo, telling Us Weekly they "have never even met."
The rumors of a romance might have stemmed from a rendezvous between Jana's parents Michelle and Jim Bob, and Tebow's mother Pam, when they crossed paths Nov. 11 at a fundraiser for Springdale, Ark.'s Loving Choices Pregnancy Centers. There, an insider told Star that Jim Bob was anxious to fix up his oldest daughter with the football standout.
"Tim would be a perfect addition to the family and a feather in his cap," the source said. "Can you imagine the press attention a Tim-Jana wedding would get?"
Watch: The Duggar sisters share their tips on dating