Hatin' On The Haters! Gwyneth Paltrow's Slamming Of 'Vitriolic' Women Likely A Jab At Archrival Martha Stewart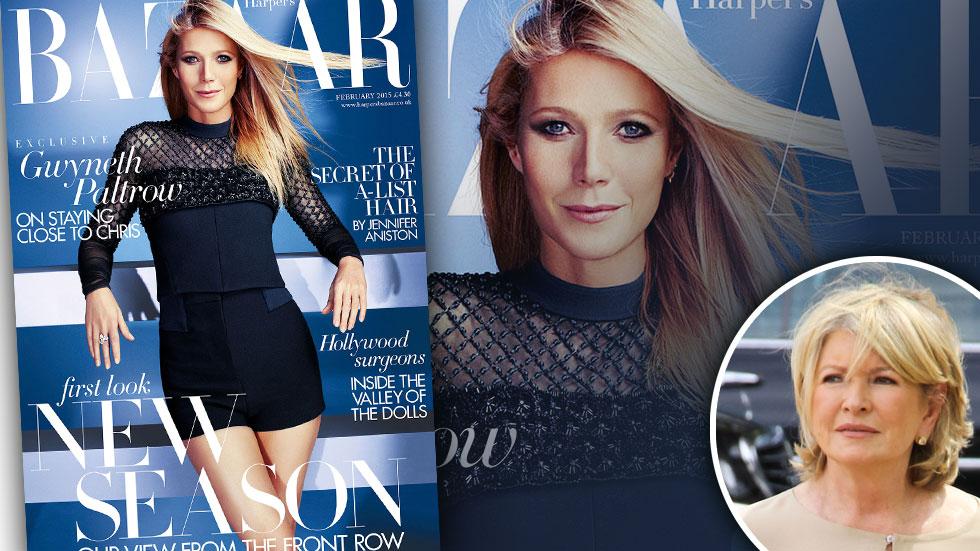 Has Gwyneth Paltrow fired another subtle shot in her lifestyle guru war with Martha Stewart?
Paltrow, speaking with Harper's Bazaar UK, made a reference to women who aren't supportive of fellow women, in what might be a not-so-thinly-veiled crack against Stewart, who she's been publicly trading barbs with the past few months.
"Women really need to examine why they're so vitriolic to other women," Paltrow, 42, told the publication. "Why they want to twist words, why they want to read about someone else in a negative light and why that feels good to them."
Article continues below advertisement
On the flip side, the Academy Award winner said she knows "a huge tribe of women who are loving and supportive of other women, in ways that are completely transformative."
She said issues between women might be reflective of the changing times.
"I think we are a generation of women who are different in a lot of respects, and some of us want to be ambitious, and for it not to be a dirty word," Paltrow said. "We want to be feminine and soft, we want to be maternal, we want to be sexual, we want to be explorers -- and we can be a combination of all of these archetypes."