TRANSformation? Ponytail-Wearing Bruce Jenner Stays Mum On Sex Change Questions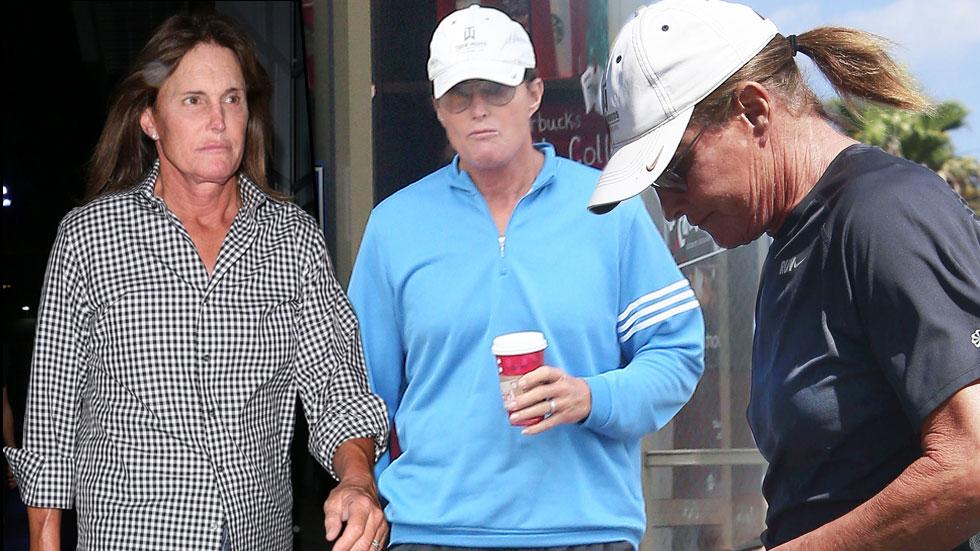 There's no denying it; Bruce Jenner TRANSitions more by the day.
While the Olympic-winning dad continues to try out feminine fashions -- he's been seen wearing painted nails and sports bras -- the reality TV star was also spotted early Wednesday sporting an extra-long ponytail.
And according to sources on the scene, Bruce stayed mum when quizzed by photographers as to if he'd be getting a sex change in the coming year.
Article continues below advertisement
Jenner recently attended the female-favorite Kinky Boots performance in Los Angeles. (The musical, by Cyndi Lauper and Harvey Fierstein, is all about drag queens.)
Watch The Video On RadarOnline.com
Despite speculation, the Kardashian Klan stands their ground on defending Bruce. Ex-wife Kris continues to slam reports on the TV dad's transition, insisting, "It's silly!"
Daughter Kendall also weighed in on the issue for a recent interview on ABC's Nightline, expressing her hope to "brush off" any unwanted press. "My family, my friends, they know what's real," the supermodel added. "So what else, why does that matter?"
Rumors first started circulating when Jenner got his Adam's Apple shaved down.
Bruce has yet to comment on the changes, besides insisting he "just didn't like" his trachea.
In light of his recent coffee run, it's difficult to deny that Bruce's trachea isn't the only thing changing -- that ponytail says it all!
Do you think that Bruce Jenner is planning an official TRANSformation? Let us know in the comments below.