Exclusive
'Years' Of Suffering: Charlie Sheen's Ex Brett Rossi Reveals Secret Demons That Drove Her To The Hospital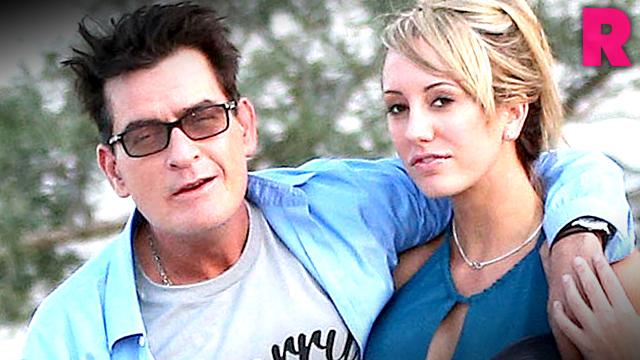 Less than 24 hours after Brett Rossi was released from a sudden hospital stay, Charlie Sheen's ex-fiancée is opening up exclusively to RadarOnline.com about the real reason for her visit — and why she's been secretly "suffering for years."
As RadarOnline.com reported, Rossi was admitted to the Encino Hospital Medical Center on Monday afternoon. "She went in voluntarily to speak to professionals to deal with her depression," a source said, and she was released by 6 p.m.
Article continues below advertisement
Now, Rossi is opening up to RadarOnline.com about the demons that drove her to this desperate point.
"Depression is difficult to describe," she told RadarOnline.com. "For me, it is a chemical imbalance that makes simple issues sometimes feel monumental."
And with her October split from fiancé Charlie Sheen, followed by a November drug overdose, Rossi has definitely had a rough couple of weeks. Still, a source insisted, "This wasn't about Charlie. However, things in her life were hitting hard. Truth be told, she's been battling demons since she was a teenager, and thankfully, yesterday she was able to bravely seek out help."
Indeed, Rossi revealed, "I have suffered for years, but I finally understand that I can not be ashamed. So I seek help from my therapist and doctors to guide me through these difficult times."
Rossi and Sheen had initially planned to wed on November 22 after getting engaged during a Valentine's Day vacation to Hawaii. But on October 16, Sheen confirmed their breakup to RadarOnline.com exclusively.
"Scotty and I had a great year together as we traveled the world and crossed a lot of things off our bucket list," Sheen said in a statement to RadarOnline.com via his publicist, Jeff Ballard. "She's a terrific gal, but we've mutually decided to go our separate ways and to not spend the rest of our lives together."
Article continues below advertisement
"I've decided that my children deserve my focus more than a relationship does right now," he continued. "I still have tremendous fondness for Scotty and I wish her all the best."
It would have been Sheen's fourth trip down the aisle and Rossi's second.
Then last month, she was rushed to the hospital after suffering a drug overdose. The first weekend in November, Rossi was rushed to Cedars-Sinai Medical Center, where her stomach was pumped and she spent one night in the intensive care unit, a source told RadarOnline.com. She was later transferred to regular care for another night, said the source.
At the time, Sheen's rep told RadarOnline.com that the actor had "been in communication" with Rossi and "still has a tremendous fondness for Scotty and continues to wish her all the best."
Story developing.