Kissy-Faced And Baby-Free: Ashton Kutcher And Mila Kunis Can't Keep Their Hands Off Each Other During Lakers Game Date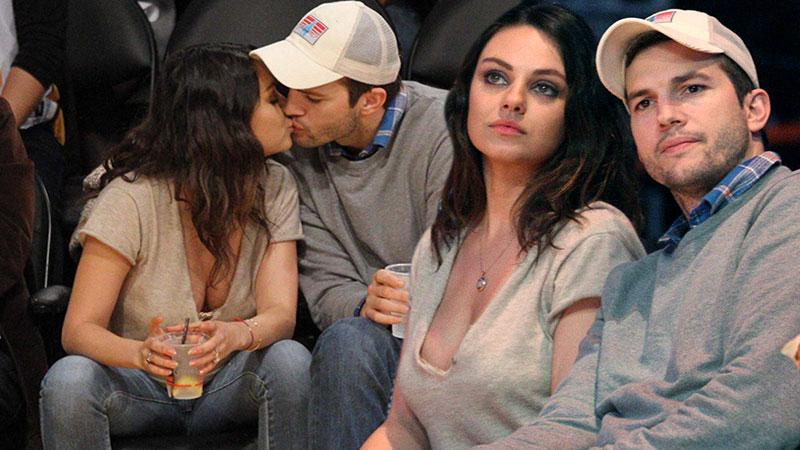 In their first big date night since the birth of their baby girl, Ashton Kutcher and Mila Kunis couldn't keep their hands off each other at a Lakers game.
On Friday, the touchy-feely pair was photographed watching the Los Angeles Lakers versus Oklahoma City Thunder basketball game at the Staples Center—with two-month-old daughter Wyatt nowhere in sight.
And Kutcher, 36, and Kunis, 31, appeared to thoroughly relish their night off from diaper duty as they engaged in a courtside smoochfest.
Article continues below advertisement
Although their home team Lakers lost, the two, who have no doubt been suffering cabin fever as they care for Wyatt without a nanny, looked happy for some down time.
Both were casually dressed and nursing new mom Kunis showed off some impressive cleavage.
As RadarOnline.com reported, Kunis gave birth to Wyatt on Sept. 30 at L.A.'s Cedars Sinai Medical Center.
Although they haven't yet wed, Kunis and Kutcher have been linked together since the spring of 2012, when Kutcher was going through divorce proceedings with then-wife Demi Moore. The divorce was final in 2013.
Kutcher recently told Ellen DeGeneres he and his former That '70s Show co-star decided not to use a nanny because, "We just want to know our kid. We want to be the people that know what to do when the baby's crying to make the baby not cry anymore.
"We want to know, like when she makes a little face or something we want to be emotionally in touch with her and I think the only way to do that is by being the one who's there."
And it's clear from the new photos that Kutcher and Kunis are also very involved with each other!