'He Just Doesn't Like Her': Andy Cohen Blocks Patti Stanger From 'WWHL' Appearance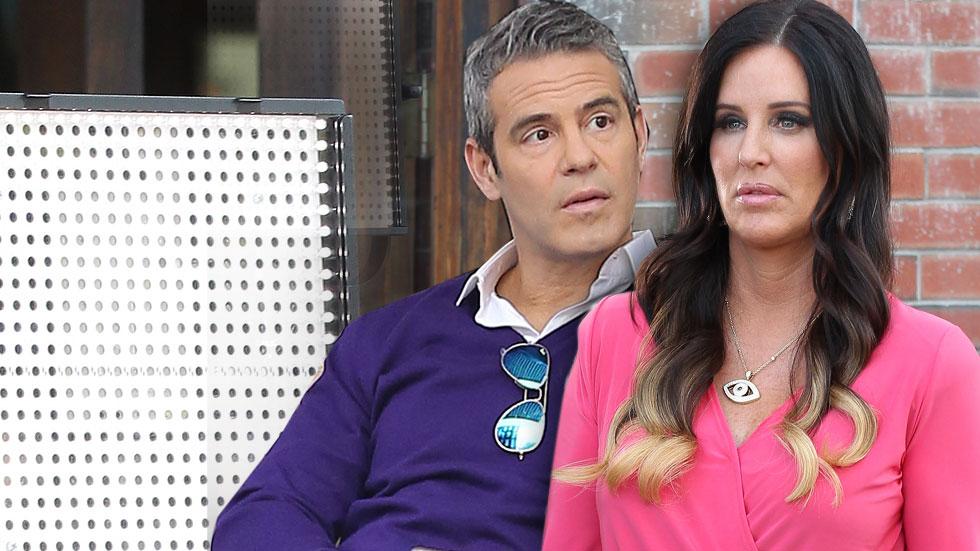 There's no warm holiday cheer between Bravo bigwig Andy Cohen and host Patti Stanger.
A source told the NY Daily News Confidenti@l that Cohen passed on letting Stanger promote her program, The Millionaire Matchmaker, on Watch What Happens Live, due to a personal rift between the two.
"Patti expected to be on Sunday night following her premiere, but Andy made it clear that he didn't want her as a guest," the insider said, noting the strong feelings behind the decision, as Cohen's never one to let bad blood get in the way of his camera lens.
Article continues below advertisement
"No one likes television drama more than Andy," a source told the paper. "What he doesn't like is that Patti doesn't kiss his a**."
The source went on to say that the reality TV matchmaker "knows that if he were a producer on her show, or if he still used any of that programming power like he uses with the 'Real Housewives' franchises, she would have been canceled," as Cohen "just doesn't like her personally."
Stanger has kept her poker face throughout the rivalry, calling the TV maven "one hot potato" and saying she'd like to matchmaker for him, speaking with the HuffPost Live this month.
Stanger raised eyebrows with an appearance on Watch What Happens Live three years ago when she made inflammatory comments about gay men and Jewish men — groups Cohen is a part of.
A Bravo rep called the rumor of tension "far from true," noting how Patti's appearances are strategically timed around Valentine's Day — "which is obviously the perfect match."