Exclusive
Patti Stanger Has Been Softened By Fiancé, Breaking All Her Own Rules!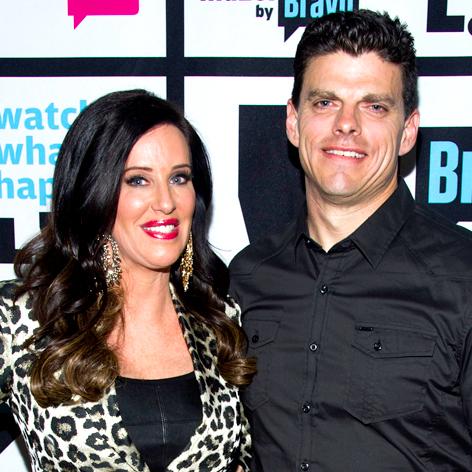 Love has really done a number on hard-nosed Patti Stanger!
The Millionaire Matchmaker star is happily and secretly engaged to fiance David Krause and a source close to the couple exclusively tells RadarOnline.com that Patti has really softened up — and even breaks all of her own rules.
"Patti's relationship with David has really changed her, for the better!" the insider told Radar.
"She used to be so rigid in her rules with the girls who wanted to date her millionaires, but now that she's found love she's really opened up to the idea that men like a variety of women."
Article continues below advertisement
Patti's change is evidenced by some recent tweets in which she admits to breaking her own rules.
"Blind folded n masquerade mixer win. Its high time we pick dates by personality not looks. Love it!" she tweeted on Sunday, which
And then there was her golden rule about women straightening their hair and coloring it if they're redheads, which she also appears to have nixed!
"What about a curly hair mixer? I know you tell women to straighten it out," a follower asked Patti to which she responded, "i rock surfer curls all the time now."
"I feel bullied by your condescending prejudice and hatred of 'redheads,'" a follower confessed, and Patti wrote, "clearly u haven't watched our red headed mixer this season. I go red."
According to the source, Patti isn't nearly as anal as she used to be both in her personal life and her work life.
"Patti is a pleasure more recently," the source said.
"And if it means she has to break all of her own rules to loosen up, then I say go for it! She's finally realized there's no set formula for finding love."
As RadarOnline.com exclusively reported last month, Patti nabbed David by breaking one of her top rules and spoiling him rotten.
"Patti spoils David by jet-setting with him all over the place on fun trips and pampers him with lavish gifts," a source close to the pair exclusively told Radar.
"When they travel David just has to show up. Patti's people already have bags packed for him with brand new clothes."