WWE To Honor Brave Veteran Sgt. Dan Rose On 'Smackdown'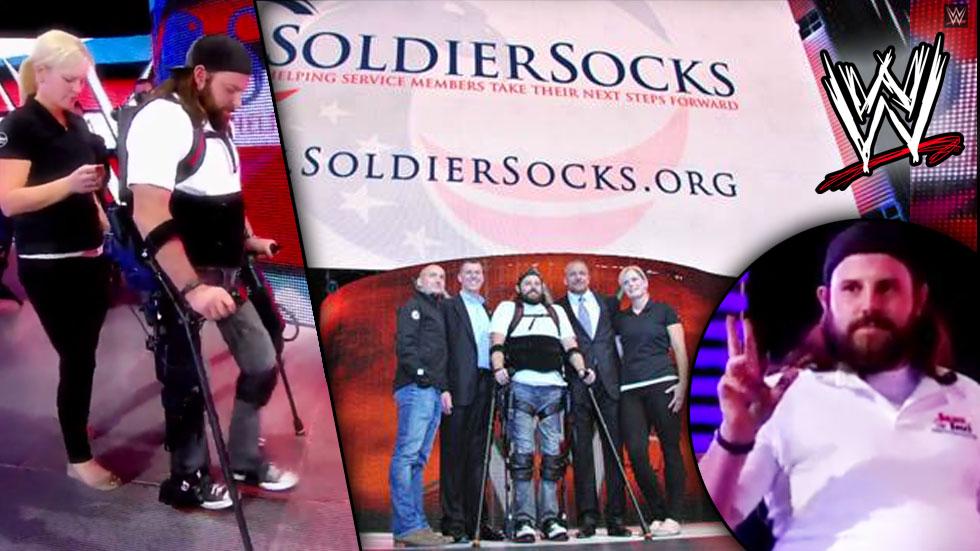 With WWE's Tribute To The Troops among the company's many longstanding traditions, the sports entertainment juggernaut has always gone out of its' way to honor the U.S. military, and Friday's edition of WWE Smackdown will be no exception.
SoldierSocks, a non-profit foundation focused on helping veterans, announced that Smackdown would feature their ambassador, Sgt. Dan Rose, a military veteran with an incredible story.
Article continues below advertisement
Sgt. Rose participated in the Army Reserves for 10 years and served in support of Operation Enduring Freedom in Afghanistan until 2011, when an Improvised Explosion Device paralyzed him from the chest down.
On Friday, Sgt. Rose will share his story, and honor those who made it possible for him walk again, on the WWE program.
Watch the video on Radaronline.com
youtube=https://www.youtube.com/watch?v=yRfeHFYyGbI&w=560&h=315
To see Sgt. Rose, as well as the superstars of the WWE Universe, tune into WWE Smackdown Friday at 8/7c on Syfy.
And don't forget, WWE Network is free for new subscribers the month of November, including the Survivor Series on Sunday, Nov. 23.