Exclusive
She 'Needs To Let Go': Selena Gomez 'Abandoned By Friends' Over 'Obsession' With Ex-Boyfriend Justin Bieber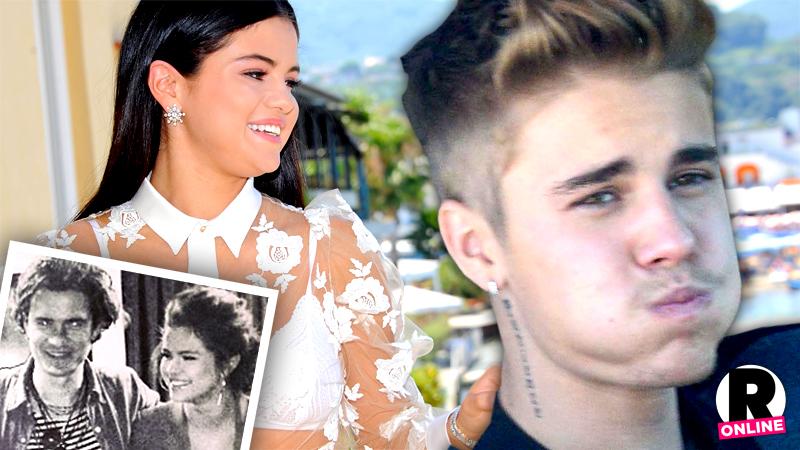 Selena Gomez needs to let go of her bad-boy on-again, off-again boyfriend Justin Bieber before it is too late!
As reports circulate that the 22-year-old "Come and Get It" singer is now dating Orlando Bloom, who is 15 years her senior, a friend of Gomez's tells RadarOnline.com: "She is absolutely not into Orlando because she is still obsessed with Justin and always will be."
On Oct. 20, Gomez and Bloom caught a flight together from Los Angeles to Vancouver where they were attending the We Day Youth Conference in Canada the following day.
Article continues below advertisement
"Selena knows that getting photographed with Orlando would piss Justin off and it did," the source tells RadarOnline.com.
"Everyone is really sick of hearing the same old story. Nothing changes with them," the source added. "She gets back with him, he lies, he gets caught, she gets upset and then tries to make him jealous.
"She needs to just let go!"
The feud between Bieber, 20, and Bloom started when the singer was accused of hooking up with Bloom's ex-wife, Miranda Kerr, 31, following the 2012 Victoria's Secret Fashion Show while he was still dating Gomez.
As RadarOnline.com previously reported, on July 23, the "Beauty and a Beat" singer and the Pirates of the Caribbean actor were partying in Cipriani's in Ibiza when The Lord of the Rings star threw a punch at Bieber, which was blocked by Bieber's security.
"She believes 100 percent that he hooked up with Miranda, even though they both deny it," the source said.
Do you think that Selena Gomez will ever move on from Justin Bieber, or are these two destined to be together? Let us know in the comments below.