Too Klose For Komfort? Scott Disick & Khloe Kardashian Caught In The Same Bed – Watch The Video!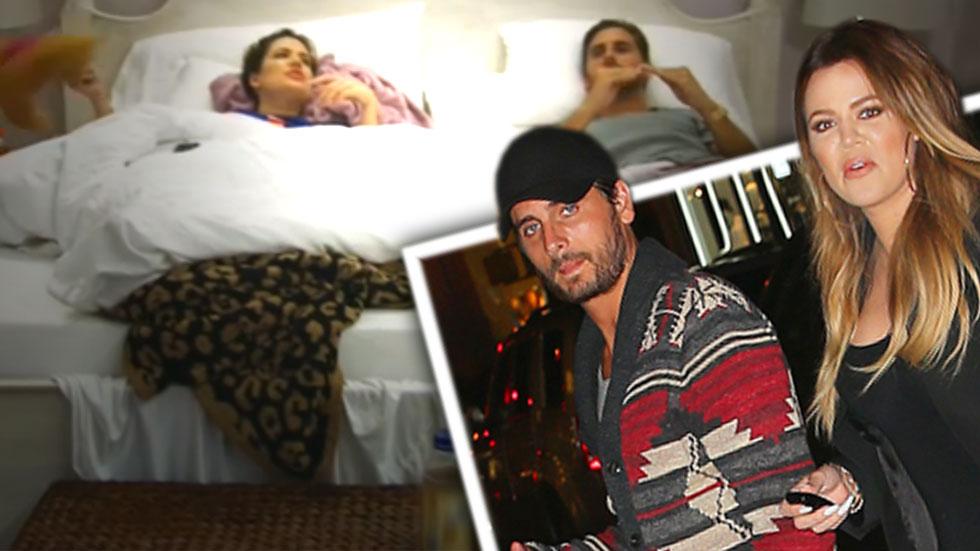 Kourtney Kardashian kicked Scott Disick out of their bedroom on the season premiere of Kourtney & Khloe Take The Hamptons, but the last place that she thought he would end up is in bed with her sister, Khloe Kardashian!
In a new preview clip, Disick can be seen trying to convince Khloe that she should allow him to stay in her bed with him.
"Kourtney has basically left me bed-less," Disick says in the clip. "Well I am going to enjoy myself elsewhere."
Article continues below advertisement
When Disick hops in the sack with his baby-momma's younger sister, he tries to coerce her into making it seem okay by telling her, "She wants to make it so uncomfortable that I can't sleep or be anywhere, so I have to leave," asking her, "Is it weird if I stayed with you for a couple of weeks?"
"You can't sleep at night with me. You have to sleep with your wife, who's pregnant," Kardashian responds. Disick and Kourtney are not married, despite having two children together and another on the way.
MORE ON:
Kourtney & Khloé Take the Hamptons
His super-close relationship with Khloe has come under fire in the past.
Watch the entire clip below for what happens next and make sure to tune into Kourtney & Khloe Take The Hamptons, airing Sunday at 9 ET/PT on E!