Exclusive
Ricki's Worst Nightmare! Lake Blindsided By Former BFF's Explosive Tell-All In Midst Of Divorce Drama – Claims Of Sex, Drugs & More!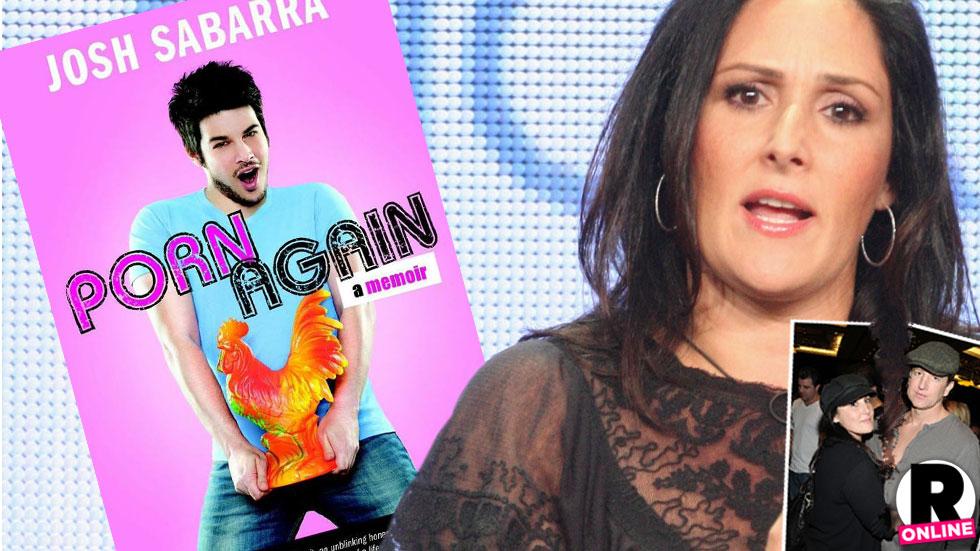 Ricki Lake is already embroiled in a messy divorce, with her ex-husband Christian Evans threatening to write a tell-all about their time together. But RadarOnline.com has learned someone else is already spilling her secrets! Lake's former BFF Josh Sabarra is releasing a book that makes shocking claims about what he says are her darkest secrets, involving sex, drugs, divorce and more — and only RadarOnline.com has all the details.
Article continues below advertisement
Sabarra recounts his relationship with the former talk-show queen in his new book, Porn Again: A Memoir, in a chapter titled "Blackballed." Among the allegations? According to Sabarra, Lake "enjoyed marijuana!"
"She enjoyed marijuana in baked goods, chocolate bars and hard candies," he claims in the book. "Her waistline ratted her out."
Lake made no secret of her past marital issues, Sabarra claims, openly discussing her divorce from then-husband, Rob Sussman.
"It was actually pretty entertaining," Sabarra quotes Lake as saying. "The whole thing was fascinating. It turned into a court battle. I still have the transcripts of the court hearings. Let me get them from my room; I'll do a dramatic reading for you."
Sabarra doesn't stop there in his hilariously funny account of Lake's allegedly insatiable appetite for sex.
During a business trip to see the musical Rent, which Lake allegedly paid for, Sabarra says she left him "at intermission for a booty call from a Brazilian man" who she dated briefly before meeting Evans.
Article continues below advertisement
"I didn't hear from her until my phone rang the next morning," Sabarra writes.
Later, Sabarra claims, she allegedly told him, "We f*cked all night. He put it everywhere … But guess what? We didn't use rubbers. He's really into me."
Sabarra, who at one time was the host of After Ricki, a one-hour, online program that aired following The New Ricki Lake Show, was let go after Lake told him, "The online program is going to head in a different direction."
In actuality, he claims, it was Lake herself who was responsible for his firing.
As he left the studio, which was towards the end of their friendship, a junior-executive allegedly disclosed the truth and told him, "Ricki wanted you fired from the after show; she asked our team to break the news to you. I personally thought you were great," Sabarra writes.
Porn Again: A Memoir, a "coming of age" story, is now available nationwide.
Do you think that Ricki Lake will ever be able to revive her career? Let us know in the comments below.