Crime Pays: Teresa & Joe Giudice Were Paid Just $50K For Post-Sentencing Interview -- See The Proof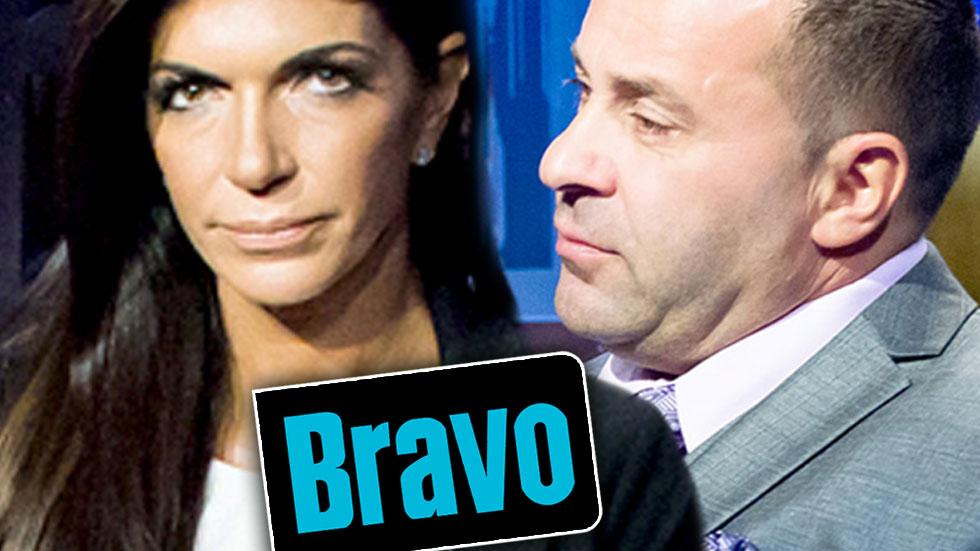 Crime pays, it seems, but not as much as some thought!
Embattled Real Housewives Of New Jersey stars Teresa and Joe Giudice were paid $50,000 for their post-sentencing tell-all interview on Bravo – not $325,000 – as had reported, RadarOnline.com has learned.
Radar has obtained a copy of an October 13 check from Manhouse Productions, LLC – an NBC affiliated organization -- made out to a law firm that represented the convicted felons.
Article continues below advertisement
It's for the amount of $50,000, a copy of the document reveals.
In exchange, the jail bound Giudices sat down with Bravo head honcho Andy Cohen for a Watch What Happens Live special codenamed "The Verdict Special" at Bravo, during which Teresa infamously said she took a plea deal because she thought it would mean she could escape prison time.
"I didn't fully understand it," Giudice explained to Cohen, at the time. "I thought my lawyer was going to fight for me."
Our disclose of the real amount the fraudsters pocketed from Bravo pokes holes in some incorrect reports that suggested the pair snagged $325,000 for the two-on-one interviews and went close to wiping out the almost $400K in restitution owed.
Even though they scored a decent payday, the funds were immediately used to repay a loan from Just Desserts, the company that was making the reality star's now-defunct gelato bars, Radar has learned.
Article continues below advertisement
After being sentenced to 15 months in prison, Just Desserts severed ties with Giudice, as we previously reported.
"Grocery store owners said their customers didn't want to buy anything associated with Teresa," according to an insider.
"There was absolutely zero interest in the gelato bars before Teresa was sentenced, and none since."
On Wednesday, a rep for Just Desserts confirmed the gelato product line is "on hold," but insisted: "There is no truth to the rumors that we do not want to be in business with Teresa."
However, other sources within the dessert company told Radar: "The relationship with Teresa is indeed done. This won't change when Teresa gets out of prison."