Exclusive
Pammy For President?! 'Baywatch' Babe Pamela Anderson Mulling Beltway Political Run After 'Spiritual Awakening'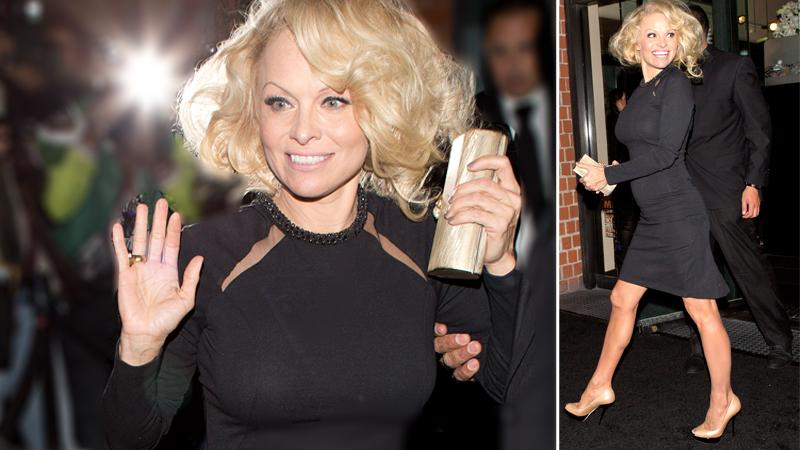 Pamela Anderson is hanging up her red bathing suit. RadarOnline.com has learned that the former Playboy model had a "pseudo-spiritual awakening" following the death of her beloved dog Jo last month, according to a source, and now she is changing her career path — to politics!
A close friend of the Baywatch beauty tells RadarOnline.com exclusively, "Pam is getting involved in political causes and is going to make that the focus of her life!"
Article continues below advertisement
According to the pal, Anderson, 47, has taken done a complete 180 from where she was just a few months ago, when she suddenly filed for divorce — for a second time — from husband Rick Salmon.
"Pam is doing wonderful, finally," the friend says. "She and Rick are getting along great and she finally feels secure in her relationship with him and vice versa."
"The beginning of their second marriage was like a roller coaster ride," the source tells RadarOnline.com.
"For the longest time the most important people in her life were her children," the source says, referring to Andersons two sons, Brandon, 18, and Dylan, 17, with ex-husband Tommy Lee, 52. "But now she feels like she has a soul mate in Rick. She is having a mid-life awakening, rather than crisis."
But as RadarOnline.com previously reported, '"It was not Rick who straightened Pamela out this time around. It was the death of her dog Jo, who she adopted in 2007 shortly after the death of Star, her golden retriever that she had for nearly 17 years."
"She already gave so much and stands behind animal-rights causes, but after Jo's passing she decided that she is going to devote the rest of her life to charity and political causes, maybe even office," the insider adds.
Do you think that Pamela Anderson would make a good politician? Let us know in the comments.