Exclusive
O.J. Simpson's Ex-Girlfriend Christie Prody Says She Has 'Empathy' For Him, Still Carries Torch After Her Own Prison Time: 'I'll Always Love Him'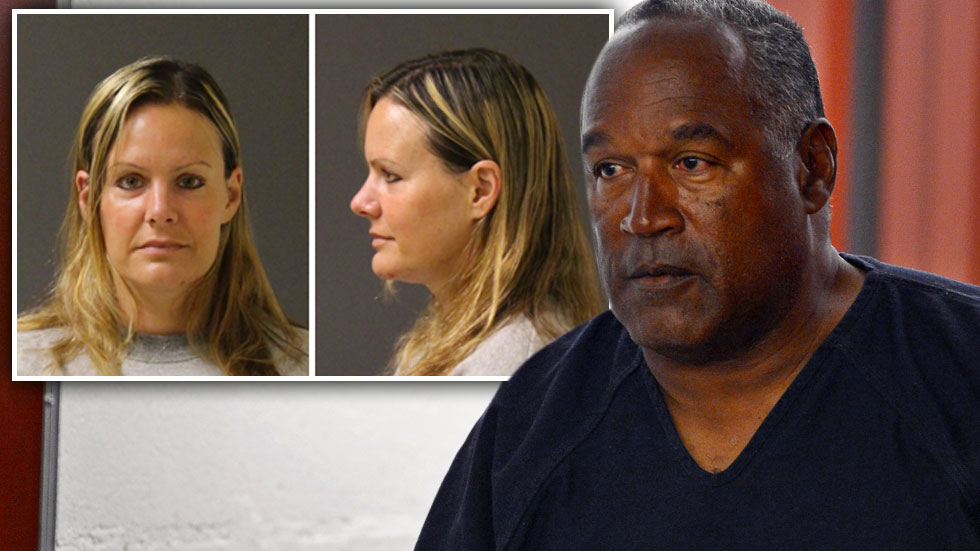 The woman brave enough to date O.J. Simpson for 13 year after he was acquitted of two brutal murders says her own time in prison has given her empathy for the disgraced football star. And in an exclusive interview, she tells that she still carries a torch!
Christie Prody spent much of the last year behind bars for stealing painkillers from a home where she was working as a nurse assistant.
Her infamous relationship with Simpson made her a marked woman inside the Minnesota state prison where she did her time, Prody, 39, said in an exclusive interview.
Article continues below advertisement
"I got a lot of heat from gang members about being with a wife-beater and murderer," she told Radar. "It was scary. I was with a lot of really bad people, including several cellmates serving time for murder. I was afraid that I might be killed."
Fear of being killed is apparently not a new feeling for Prody, who claimed before going to prison that Simpson would make threats like, "You better watch out so something bad doesn't happen to you like Nicole."
Simpson was found not guilty of the murder of his former wife Nicole Brown Simpson and her friend Ron Goldman in 1994. But he's serving a 33-year prison sentence for robbery in Nevada.
Prody was 21 when she started dating Simpson, who was then 46. Thirteen years later, she's still not over him. "I will always love him." she told Radar. "He's had a lasting effect on my life."
Prody pleaded guilty in 2013 to a second-degree burglary charge. A surveillance camera caught her stealing prescription medicines from a family's home where she was employed as a nursing assistant.
READ The Court Documents About Her Own Arrest
Her prison term gave her plenty of time to think about Simpson, who she last had contact with two years ago, she said, admitting, "I felt a lot of empathy for him."
For more on this story, pick up the latest issue of The National ENQUIRER, on stands now.​