Exclusive
Kim Richards Accuses Harry Hamlin Of Cheating On Lisa Rinna In Biggest 'RHOBH' Brawl Yet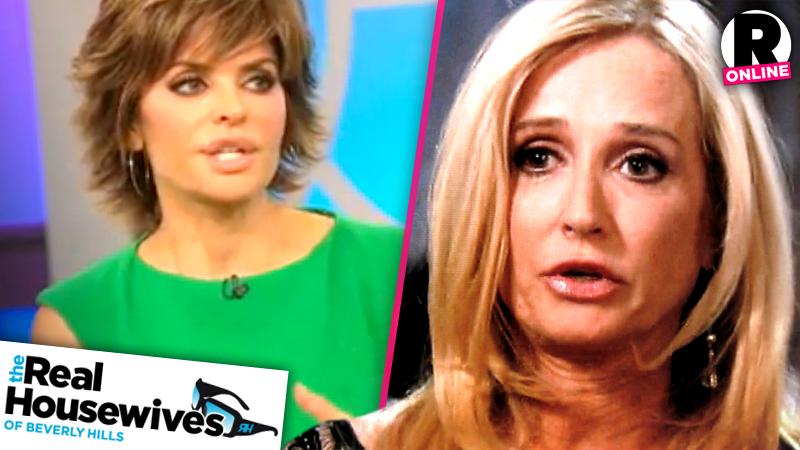 Article continues below advertisement
"Kim had heard rumors for awhile that Lisa Rinna's husband, Harry had been unfaithful," a source told RadarOnline.com. "Upon hearing the claim, Lisa went nuts, and immediately lunged at Kim. There are certain things that are just off limits as far as Lisa is concerned, and Harry is on that list."
Was it Kim's way of getting revenge?
Said the source, "The accusation was made after Lisa became very suspicious that Kim had fallen off the wagon during the cast trip to Amsterdam."
But when Kim launched her own rumor attack, "Kim didn't think Lisa would have such a violent reaction, and it really shook her up," the source said.
The pouty-lipped wife of L.A. Law hunk Hamlin, a new addition to the Bravo cast, looks to be right in the thick of things in the 90210 in a preview of the show's upcoming fifth season, tossing a wine glass at recovering addict Kim Richards.
"Don't you ever go after my f*cking husband," Rinna yells at Kim in the clip.
"Lisa attempted to push Kim, and the women had to be physically separated!" the source claimed. "Lisa even made threats against Kim. It was totally crazy."
Now, Rinna is vowing "to get revenge on Kim and expose even more lies when the cast reassembles to tape the reunion of the show in the next few months. Lisa is a real firecracker and Kim opened a can of worms she will regret opening!" the insider added.