Kim Kardashian 'Would Support Anything' North Wants To Do When She's Older — Including Posing Naked!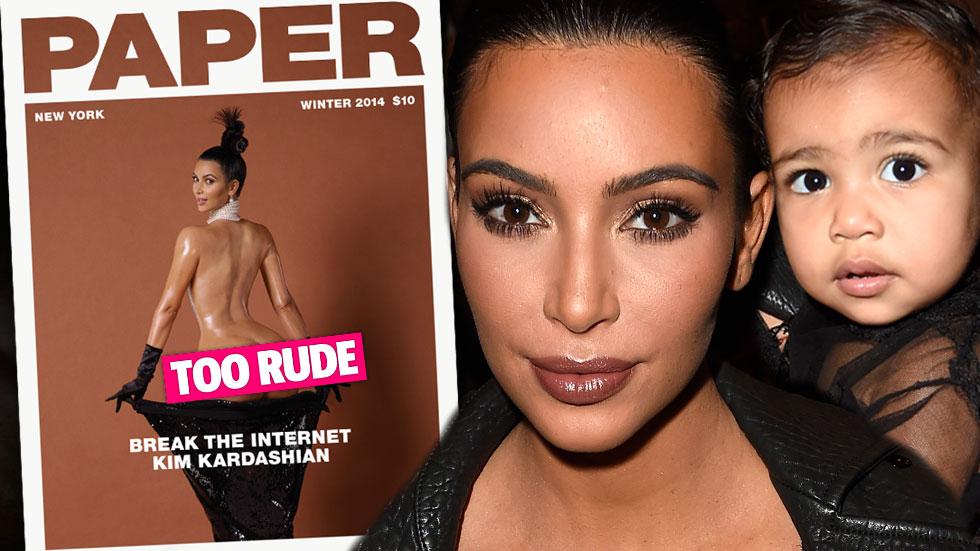 What's good for the goose is good for the gander, according to Kim Kardashian.
That seems to be the case after the Paper magazine covergirl, 34, sat down with Australia's 92.9 for an interview where the host asked her if she would be comfortable with daughter North posing naked when she's older.
"I would support anything she wants to do," Kim said, in comments we can't see North's protective papa Kanye West agreeing with.
Article continues below advertisement
The reality TV queen added that she doesn't feel like she has to carry the weight of being a role model when choosing her endeavors.
"I don't do anything with the intention to promote anyone else doing it — that's not even what I'm trying to do," the sexy socialite said. "I do it because I'm proud of it."
She went on to say that the Paper shoot, snapped by renown photographer Jean-Paul Goude during September's Paris Fashion Week, "empowered" her self-esteem after she put on weight during her pregnancy.
Watch the video on RadarOnline.com
Or, in her exact words, "After I had gained 500 pounds and looked like a huge slob for so long" an example of the same fat-shaming mindset that's driven a gap between the "Bound 2" beauty and her husky brother, Rob. As reported, Rob ditched Kim's May wedding to Kanye West after a blowout fight in which Kim told her heavyset younger brother he was "bringing down the family name because of his physical appearance."