Joanna Krupa: 'Superficial And Selfish' Kim Kardashian Should Be A Better Role Model & Do More Charity Work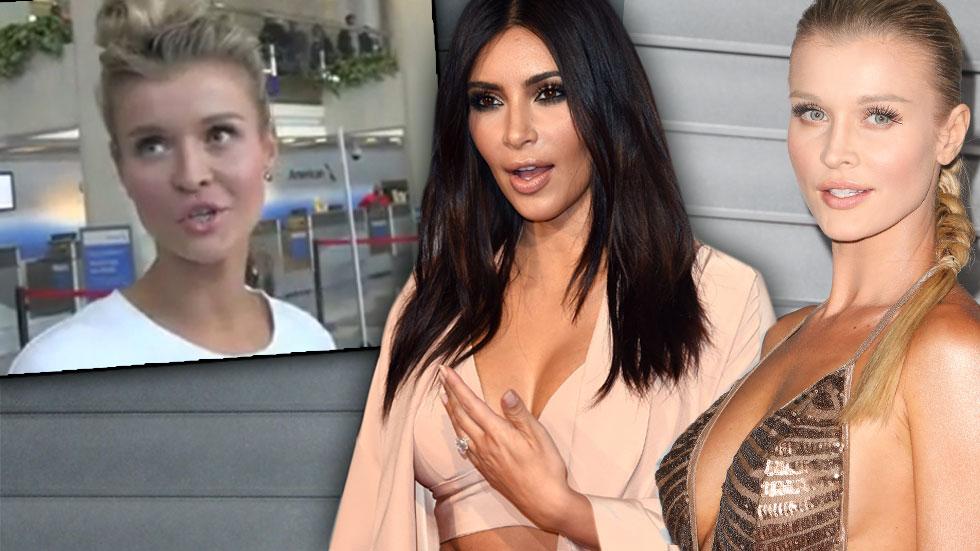 Kim Kardashian "seems very superficial and selfish," model Joanna Krupa said Thursday while passing though LAX, after she was asked about the reality TV superstar's nude Paper magazine shoot.
"Obviously, she's doing the right thing to get attention and publicity," Krupa, 35, said of Kardashian, 34, before launching into a critical view of the starlet (who some have ripped for the materialistic mentality the Kardashians foster with their million-dollar lifestyle).
Article continues below advertisement
"I wish she'd do more of that … I'm talking about charity, she needs to do more charity because she "seems very superficial and selfish."
Watch the video on RadarOnline.com
After the brazen comments, one has to wonder if Camp Kardashian will come roaring back with a scathing comeback for Krupa.