Exclusive
Joanna Krupa's Bedroom Problems: 'I'm Not Getting Sex As Much As I Would Like'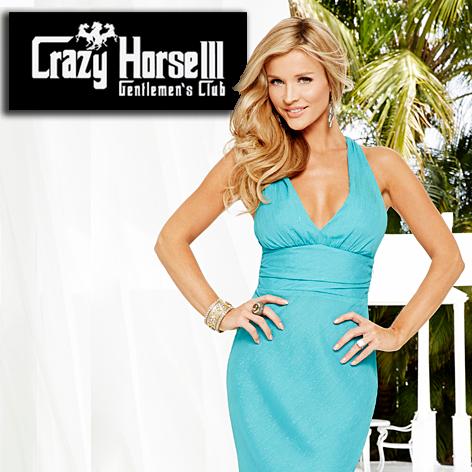 Article continues below advertisement
She has revealed that her husband, Romain Zago, isn't coming with her to the event because one of the things he said might spice up their sex life is another woman in the bedroom.
"We aren't doing it as often as I would like! I've tried role playing, anything I can so it is a work in progress. But I will not allow a third person in the bedroom. He would love it if I brought it up! He would love the idea of another girl."
Joanna said that her husband has been threatening to go to Europe while she parties at the Las Vegas benefit and said she would have "a sh*t good time without him!"
She explained that a major reason she is excited about the event is because it will bring attention to her new non-profit animal rescue.
"I have supported so many organizations so to have something on my own is wonderful. The Crazy Horse III is a super classy award winning gentlemen's club and they're fantastic for letting me make the event about my charity."
She also joked that her hubby wants her to change the way she acts to be as nice to him as she is to their pets.
"I tell him if you act like my animals I'll treat you like my animals!"
Crazy Horse III's complimentary limo service will be available for the Four Year Anniversary party, pending availability, by calling 702-673-1700 and more information is available on the website, on Twitter and Instagram @CrazyHorse3LV and on .