Kendall Jenner Denies Bullying From Fellow Models At NY Fashion Week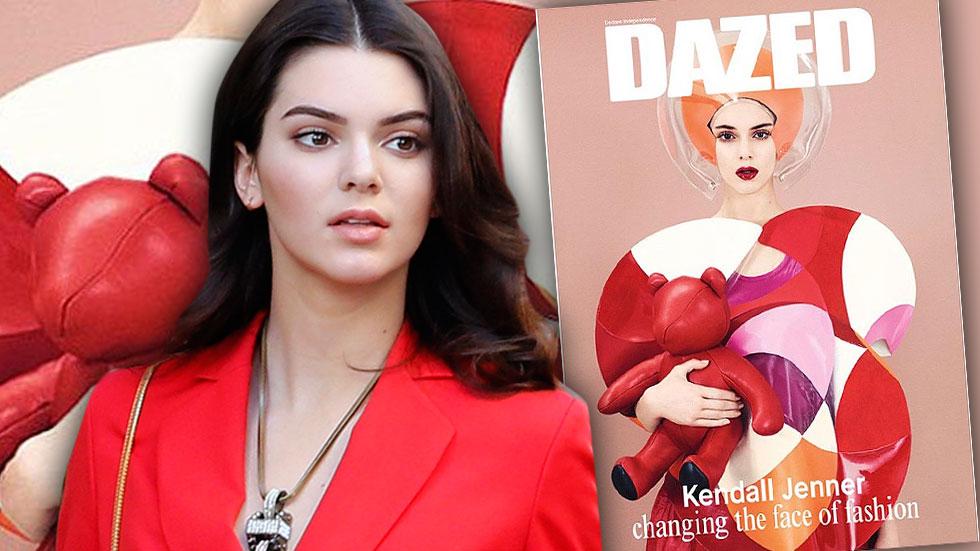 Kendall Jenner denies earlier reports that she received a chilly reception from her fellow models during New York's Fashion Week this past fall, most notably having a cigarette put out in her drink.
"That has never happened, ever," the 19-year-old model tells Dazed Magazine's Winter 2014 issue. "I would see rumors of girls bullying me backstage and putting cigarettes out in my drink, and none of that has happened."
Article continues below advertisement
Estee Lauder's newest signee stressed that "everyone's been really cool to" her, and that she's "never had one girl be mean … so far."
As previously reported, a source told InTouch in September that the growing backstage resentment stemmed out of the idea that Jenner was able to use her fame and family's name to receive "special treatment" from designers and snag high-profile walks down the runway.
"The other models … didn't think it was fair that she was there," the source said. "They started acting so bitchy — some even put out their cigarettes in Kendall's drink!
"Models can be cruel, especially with someone new and entitled."
Regardless of how she's received by the other models, Kendall told the magazine she gets all the support she needs from her sisters, who are always there to boost her spirits professionally.
"Every show, no matter how many shows I've done, I get a text message from every single one of them," she told the magazine. "But I love it. I couldn't ask for a better reaction.
"The other day Kanye West hugged me and was like, 'Yo, I'm really proud of you.' And I was like, 'REALLY?!' It's so sweet to hear that."