Exclusive
'Duck Dynasty' Teen Sadie Robertson Claims Models Bullied Her During Fashion Week: 'They Had Icicles In Their Eyes'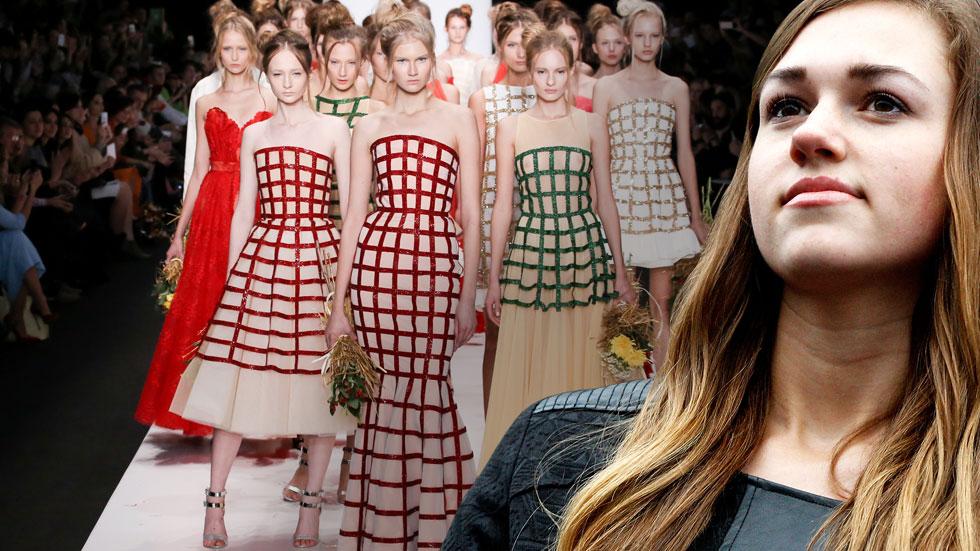 Kendall Jenner isn't the only reality star teen to be mistreated by models.
In her new book Live Original, Duck Dynasty daughter and Dancing With the Stars contestant Sadie Robertson, 17, recalls encountering nasty catwalk queens while presenting her "Daddy-approved" prom dress line during New York Fashion Week in September 2013.
When she greeted the girls with a "hey ya'll," "many of them did not say a single word back to me," Robertson claims. "They just looked at me like they had icicles in their eyes. Without using words, they sent me a strong message: 'What are you doing here?'"
Article continues below advertisement
She admits she also felt "uncomfortable" because she was a Louisiana teen, while the models "were from places like Russia and other European countries. To me, they all looked about six feet tall and were super skinny," the devoted Christian writes. "They were pretty obsessed with their weight, so instead of having snacks or treats, they smoked cigarettes and drank coffee…They were quiet, and they seemed either sad or kind of angry."
Though Robertson, the daughter of Duck Commander CEO Willie Robertson, 42, and his wife Korie, 41, says she initially felt intimidated, she tells her readers she soon realized the models "had a lot of insecurities."
"They cared way too much about their outward appearance— and confidence is an inside thing," she explains. "If people try to become confident by trying to make themselves look better or feel better, they will never get there."
Article continues below advertisement
"I could have totally lost it over the comments people made and the icy looks they gave me," the teen concludes. "But I didn't. God had been training me all my life…to be strong and confident."
As RadarOnline.com previously reported, budding model Jenner faced the wrath of runway vets during this year's New York Fashion Week.
"They started acting so b*tchy— some even put out their cigarettes in Kendall's drink!" the insider told In Touch.
Robertson's new read, Live Original, hits bookstores on October 28.