Exclusive
Custody Battle! Department Of Homeland Security Accuses Kelly Rutherford Of 'Merit-Less Battle' To Win Kids Back – They 'Demand Appeal To Be Dismissed'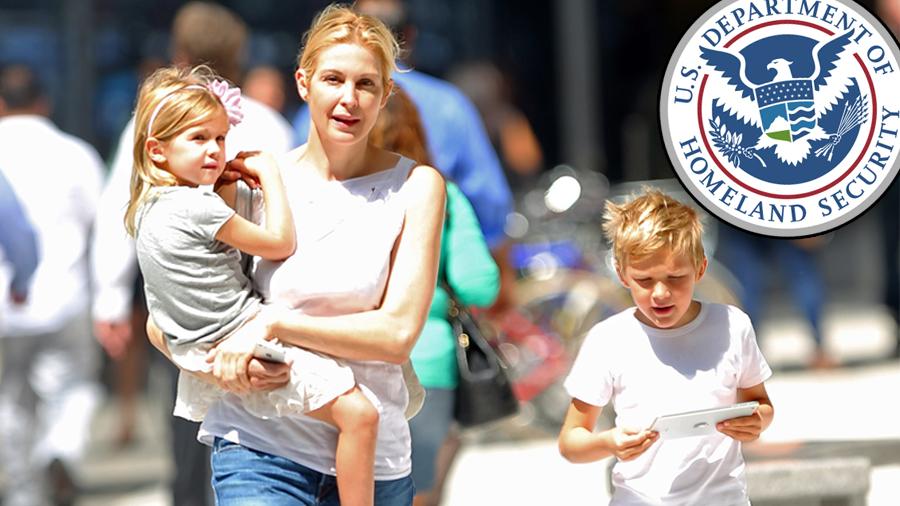 The United States Department of Homeland Security is taking Gossip Girl star Kelly Rutherford to task, for involving the agency in her bid to re-gain custody of her two children, Hermes, 7, and Helena, 5, who are both currently residing with her ex-husband, Daniel Giersch.
RadarOnline.com has exclusively learned that lawyers for Homeland Security, submitted a legal brief to the United States Court Of Appeals, Second District, and contend Rutherford is unhappy with a judge's order in Los Angeles, in which the children were sent to live with their father in France, after losing his visa to stay in America.
Article continues below advertisement
The children weren't deported as Rutherford argues, but just sent to live with their father and haven't lost their citizenship.
Furthermore, the kids are allowed to travel between America and France, to visit their mom. The government law enforcement agency states Rutherford has failed to provide any proof that the kids are suffering living in France.
Rutherford's child custody battle with ex-husband Giersch ended two years ago with a California court giving the mother and father joint custody. But since Giersch had been denied re-entry into the United States "based on fraud" in obtaining his visa, the judge ruled the children should reside with him for at least two years in France, according to the court filing.
When they returned to the United States this summer for a visit, Rutherford asked a federal judge to let her to keep them in the country. That judge ruled that a federal court could not interfere with a state's child custody order.
Rutherford's appeal warned that Giersch​ could claim his children were French citizens after living there for two years, making it harder for their mother to get them back.
The Department is accusing Rutherford of bringing a merit-less legal battle over her kids and they are demanding her appeal be dismissed and the previous courts order stay put.
Do you think that Kelly Ruthorford was bringing a merit-less battle, as the Department of Homeland Security believes? Let us know in the comments below.