West Wing? Kanye Tweets Political Advice To Fans On Election Night, Brags He & Kim Met Obama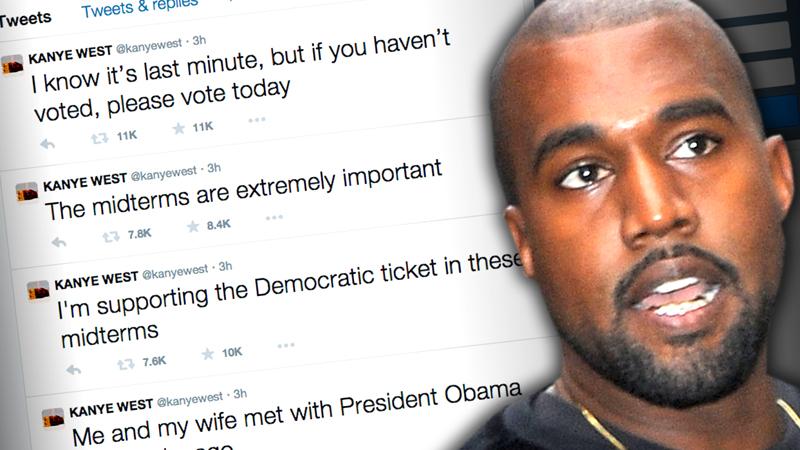 Kanye West thinks he's the next Steve Jobs, Walt Disney — and now, Rachel Maddow? The rapper and self-proclaimed jack of all trades threw his hat into the political ring on election night Tuesday with a series of bizarre tweets — and only Radar has all the details.
"I know it's last minute, but if you haven't voted, please vote today," the Chicago-bred rapper Tweeted Tuesday afternoon.
"The midterms are extremely important," he continued.
Article continues below advertisement
For the undecided voters, he offered his two cents in support of the Democratic party.
But why should voters listen to the rapper? He claimed he may have gotten some political influence by osmosis, since he's met Obama! It's a known fact that West and the president haven't always been on good terms, but his tweet about the Commander-In-Chief could be proof that time really does heal all wounds. "Me and my wife met with President Obama two weeks ago," he claimed.
Though West's tweets did seem sincere, some of his fans just couldn't take him seriously and made fun of the hip hop genius instead.
Sorry Yeezus. Looks like you need to campaign more for these Twitter polls!