Exclusive
Jodi Arias' 'Powerful Love' For Travis Alexander Made Her 'Do Crazy Things'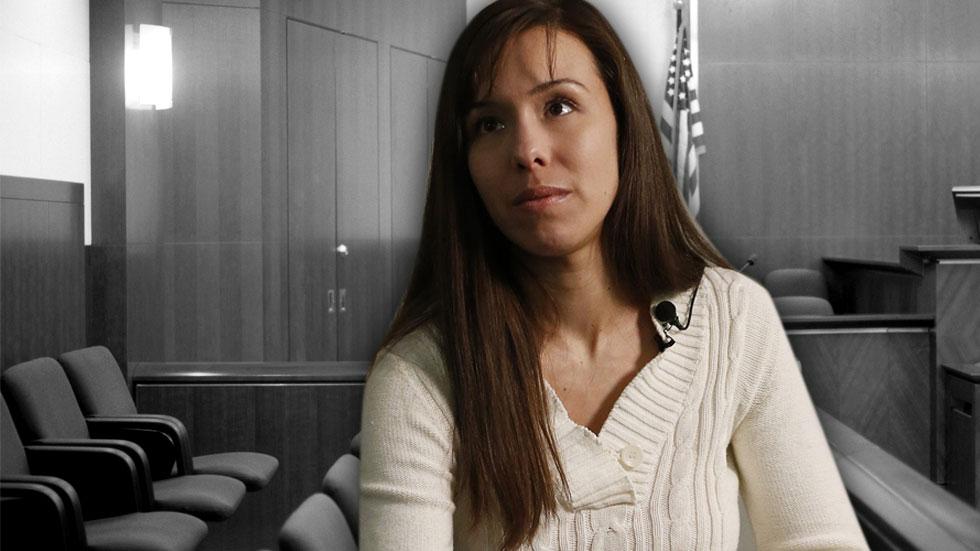 The prosecution fired back at Jodi Arias lawyers, who accuse a detective of hiding evidence that Travis Alexander was into teen porn.
Arias attorneys want her murder conviction tossed because they say a detective deleted files from Alexander's laptop that showed he visited raunchy websites.
The public, reporters and cameras were back in court Wednesday as prosecutor Juan Martinez argued that Arias' previous defense lawyers had the computer on the day her new lawyers claim the web browser history was erased. It could have been a computer virus that caused the deletion after Alexander's death, he suggested.
Article continues below advertisement
"They're the ones who powered it up," Martinez said.
If it is true that Arias lawyers were responsible, then Arias might have "ineffective assistance of counsel" issues for her appeal, defense attorney Kirk Nurmi responded.
Nurmi said Martinez called Arias a liar when she testified at her first trial that Alexander's laptop had a virus.
Evidence of child porn would help Arias show Alexander's "sexually aggressive nature," the defense argues.
Judge Sherry Stephens is expected to consider the Arias motion to dismiss the conviction next week.
The secret testimony of a mystery witness — which caused a week-long delay in the death penalty retrial — has been suspended until the controversy can be settled by an appeals court.
Instead, the defense called a psychologist who specializes in unusual sexual proclivities to testify. Dr. Lucia Fonseca reviewed video of Travis, listened to phone recordings, read e-mails in the previous testimony of Arias and her expert witness to reach her opinions about the "dynamics" of the relationship between Arias and Alexander.
Fonseca said the relationship was "very much of lust" and forbidden sex for Alexander, who was like "Dr. Jekyll and Mr. Hyde," conflicted over his beliefs as a devout Mormon and sexual desires.
Alexander kept his relationship with Arias a secret, removing their photos from Facebook, kissing her in the dark and only calling her late at night, the doctor said.
Arias was in crazy love, not the healthy kind, with Alexander, noted Fonseca. "Love is powerful and makes one do crazy things," she testified.