Exclusive
Christian Blogger Stands By Jessa Duggar Church Sex Claims: 'Sex Was Made By God For Man And Wife'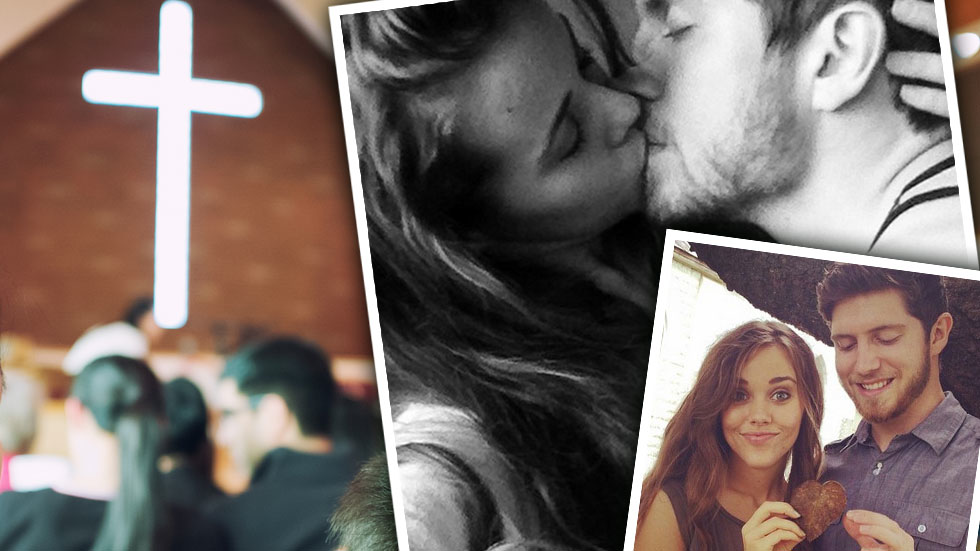 Scandalous rumors about Jessa and Ben Seewald's allegedly frisky wedding behavior started on a Christian fundamentalist blog have left Duggar fans reeling. Now the blogger, a woman named Ashleigh, is speaking out about the uproar she and her commenters have created.
Though she says she had "no intention" of causing drama by reporting on the reality TV nuptials she says she attended, Ashleigh didn't shut down pal Mary B.'s claims that Jessa, 21, and Ben, 19, consummated their marriage in a private church room immediately following the ceremony last Saturday— and that little sister Jinger, 20, accidently walked in on the steamy tryst.
Article continues below advertisement
"What Mary B. and others have said I will not confirm or deny because it is not my business what married couples do," Ashleigh wrote on her site "My Life As A Stay At Home Wife And Mother." "Even if it IS in God's Holy house. Personally, I feel it's not inappropriate as long as no one but the Lord sees you, so please lock the door. Sex was made by God for Man and Wife... so what could possibly be more glorifying to Him than to partake in what the Lord has made for you in His house?"
Do you think Jessa and Ben really did the deed in the wedding chapel? Sound off in the comments.