Exclusive
Inside The Duggar Family's House Of Horrors — What You Don't See On TV!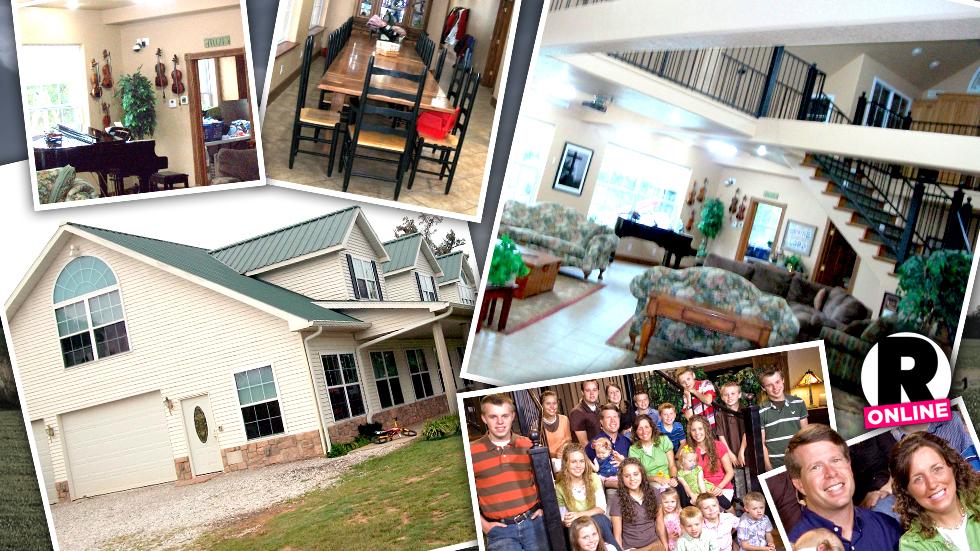 Article continues below advertisement
"Jim Bob and Michelle have what they call the 'buddy system,'" the insider explains. "Each of the older kids gets paired with a younger kid that they have to watch over and help out. It's great for them, because it's like they have a set of free nannies, but the kids don't really have a choice!"
What's more, as RadarOnline.com has reported, eldest daughter Jana often gets saddled with even more responsibility.
"Jim Bob and Michelle have been known to go out on date night and leave all the kids at home with Jana in charge of the house," the source says. "They'll be gone for hours, and she has to watch over everyone. She does it with a smile, but it's sad. It's not like she ever gets a date night!"
And when the parents are away, the kids run wild.
"They bounce off the walls!" the source claims. "They are allowed to ride their scooters in the house, and even put the youngest kids in a wagon and drag them around at high speeds. It seems like they pretty much do whatever they want."
Article continues below advertisement
"They even have an indoor slide and rock climbing wall," the source explains. "It's amazing that no one's ever gotten hurt."
With all of that play, they're bound to work up an appetite, "But if Jana can't whip something up for all of them to eat, they've been known to just have snacks like pretzel sticks and yogurt for dinner," the source says.
Recently, close friends of the Duggar family, the Jeub family, have come under attack for what allegedly happened inside their home. In a series of bitter blog posts, their daughter Cynthia Jeub accused her parents of a litany of abuses, both verbal and physical, as RadarOnline.com has reported. But Jeub told RadarOnline.com that she had never heard of any similar behavior occurring in the Duggar home.
Do you think Jim Bob and Michelle are good parents? Let us know in the comments!
Watch: Jill and Derick from 19 kids and counting meet with a wedding coordinator