New 'Housewives' Feud: Kenya Moore & Brandi Glanville Exchange Barbs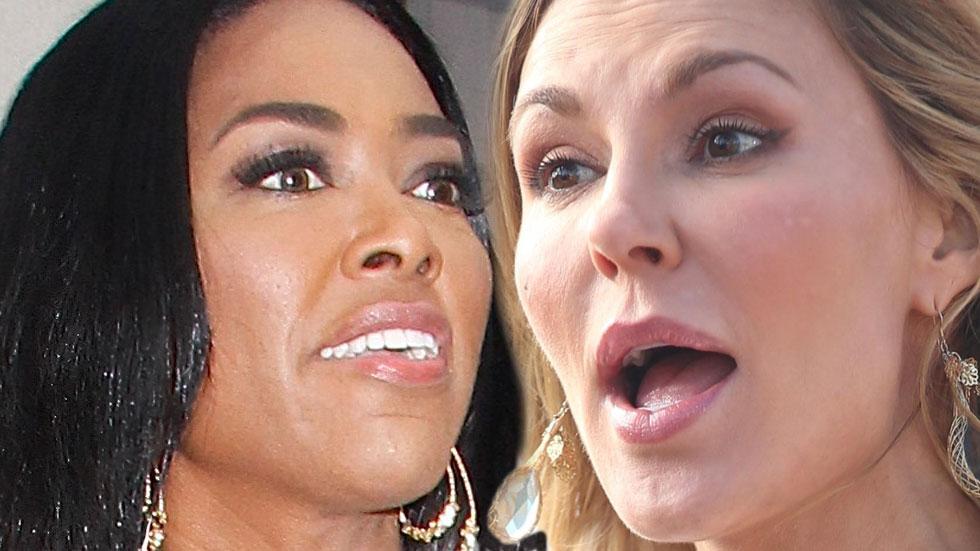 Article continues below advertisement
Glanville trash-talked Moore to E News last week. "I didn't know that Kenya Moore had fans. I really didn't."
Brandi teased, "Two Housewives, there can only be one, so you have to choose: It's either super-evil Kenya or trash-mouth Brandi - pick! But I'm not evil that's the thing, there's pure evil there."
Moore countered back that Glanville must be looking in the mirror if she sees evil. "I think Brandi's sole reason for joining the show was to be an irritant toward me," Moore told The Wrap.
"My purpose of being there was to really get some knowledge and skills, and just have a better sense of the business world. Brandi's sole purpose of being there is probably to just be drunk and act an idiot."
Glanville responded on Twitter, writing, "That silly chick who's last name rhymes with whore from #RHOA can call me any names she wants - the show won't lie like she does #lastlaugh."