Exclusive
Glanville On The Attack: Brandi Fighting With Kenya Moore On 'Celebrity Apprentice,' Slams Housewife Nemesis' 'Fat Butt'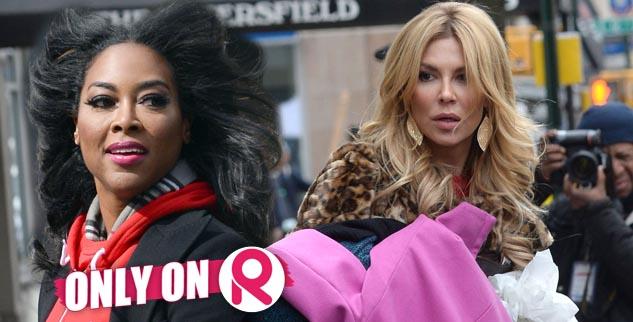 Article continues below advertisement
"Brandi is obsessed with Kenya, she's been attacking her looks, her attitude and she even said something nasty about Kenya's 'fat butt,'" a source close to the situation told RadarOnline.com.
As RadarOnline.com previously reported, Glanville, 41, has been fighting with Kate Gosselin, 39, and now Moore is her line of fire.
"Brandi hates Kenya and every chance she gets she rips into her," the source told RadarOnline.com.
RadarOnline.com also just revealed that Glanville was "reprimanded" on Donald Trump's hit show and told to go to her hotel room to get herself together. She told Trump that she was "crumbling under the pressure," of the show.