Fans Got Moore Than They Bargained For! Kenya Snubs Supporters In 'Unorganized' Meet & Greet Event In Atlanta, Some Told To Leave After Waiting 8 Hours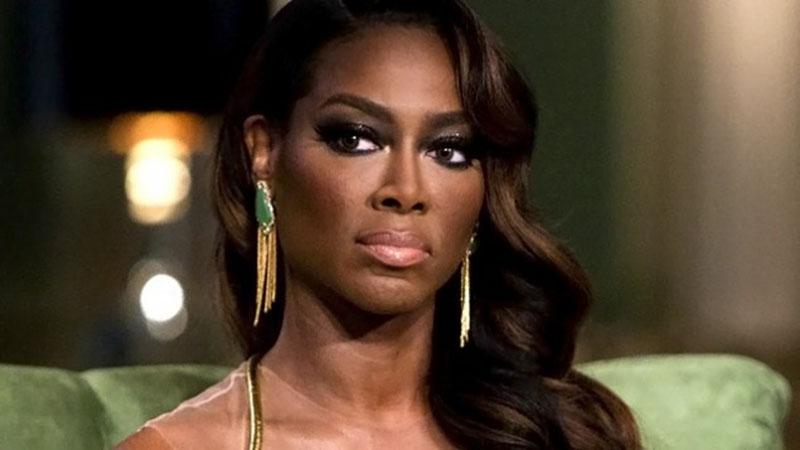 Kenya Moore should be ashamed of herself!
The former Miss USA and Real Housewives of Atlanta star held open interviews for a new personal assistant on Oct. 3 in Atlanta and a source who was there at the event tells RadarOnline.com exclusively that, "out of the 150 people who showed up, half of them were asked to leave without even getting to interview with Kenya!"
"Some of these people had waited for 8 hours," the source tells Radar. "The interviews were supposed to start at noon, but the first two hours consisted of a talent show while Kenya sat across the street to have lunch.
Article continues below advertisement
"She was posting on Instagram that she was bored and waiting."
In fact, Moore revealed the search for her new assistant on Instagram just two days prior after posting a flyer which read "The Kenya Moore Assistant Search."
http://instagram.com/p/toaU39DNpl/?modal=true
"She said she was going to choose five people to work for her for two weeks and then narrow it down to two people, and then choose just one person, to be her executive assistant," the source said. "Finally the interviews began and Kenya asked everyone who did not bring their resumes to get up on the stage.
"After they did, she told them, 'Congratulations you have all just won a trip home.' People started to leave on their own after that," the source says. "The whole thing was obviously staged for the show, and everyone was so pissed off — it was like an audition."
In fact, the Bravo beauty didn't conduct 1-on-1 interviews and after waiting 8 hours, some fans were asked to leave after not even getting to see her.
Article continues below advertisement
"She did the interviews groups and it was a total waste of time," the source tells Radar. "Only a certain amount of people got to see her. There were people who flew in from all over the country for this. A lot of people there even said that they had taken off of work.
"The whole thing was just so unorganized and was just clearly for show."
The Real Housewives Of Atlanta is entering its seventh season and is scheduled to premiere on Nov. 9 at 8 p.m. on Bravo.
Do you think that Kenya Moore was wrong for snubbing her fans at the meet and greet? Let us know in the comments below.