Exclusive
Halle Berry Buries The Hatchet With Italian Watch Company​, Settles Lawsuit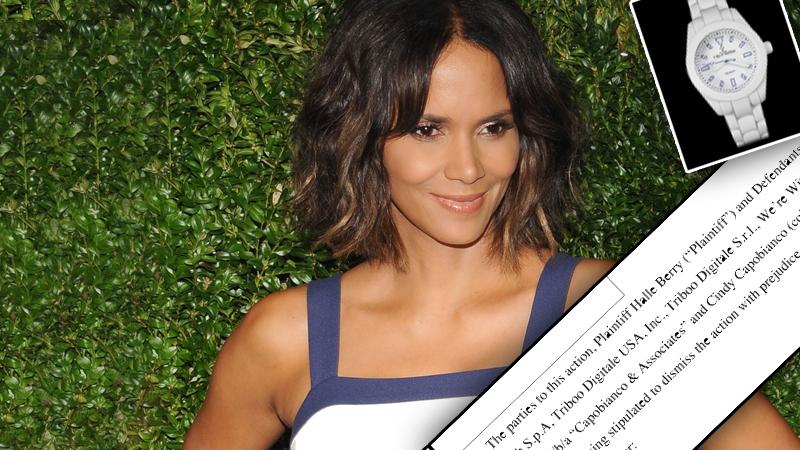 Article continues below advertisement
But Berry denied she would never do an advertisement in exchange for a trinket.
The watch company's lawyers contended that U.S. trademark laws don't apply to the Italian company.
The photos they used were "in connection with any news or public affairs, or any other type of publication," which meant they were protected by "the doctrine of nominative fair use," the defense lawyers said.
Gifting suites are a staple of Hollywood, with marketers giving gifts ranging from trinkets to treasures. The gifting is often captured on camera, although many A-listers prefer it to be private.
"Such items are gifts and no terms are attached to plaintiff's receipt of any of these gifts," Berry's lawyers argued.
"Plaintiff's acceptance or use of such gifts in no way constitutes plaintiff's consent or authorization to the designer to use images of plaintiff wearing the items in the designer's marketing, advertising or promotional materials."
Terms of the settlement were not disclosed in the agreement, which also did not include an admission of wrongdoing by the company.
"ToyWatch denies that its respective activities were or are wrongful and denies any and all liability," the agreement said.