Cynthia: Porsha's Behavior Is 'Extremely Irritating And Actually Offensive'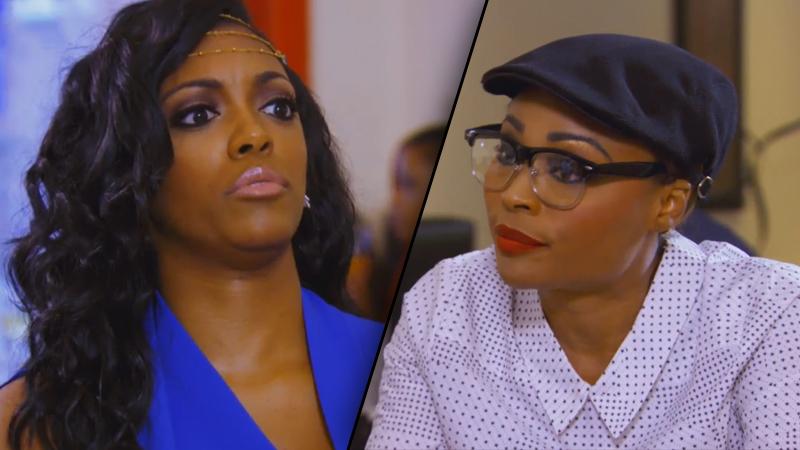 Who knew that a little lunch could cause so much chaos?
After Porsha Williams slammed Cynthia Bailey on Twitter for claiming she slept with a married man "for cars and bags," the 46-year-old model took to her Bravo blog to call out the recurring Housewife for her excessive tardiness.
"I feel an ongoing issue in this group of ladies is the blatant disrespect for people's time," Bailey wrote on November 26. "It is just rude and inappropriate."
Article continues below advertisement
Williams arrived an hour late to their lunch meeting on last week's episode of Real Housewives of Atlanta, which led Baily to immediately demand an apology. But the NFL ex-wife, 33, wasn't willing to give one.
"It also says a lot about a person to have no regard for another person's time (no call or text) and feel no need to apologize. I find this behavior extremely irritating and actually offensive," Bailey huffed on her blog.
The Bailey Agency CEO said she wished she had kept her cool— and had walked out the door 45 minutes earlier.
"My mistake was not leaving after the customary 15 minute grace period," she wrote.
Williams originally scheduled the lunch to hash out their differences, but now the former friends are in an even worse spot.
Who do you think was in the wrong: Cynthia or Porsha? Sound off in the comments.