Taking Things Too Far? Chris Rock Jokes About Terrorism & ISIS On 'SNL'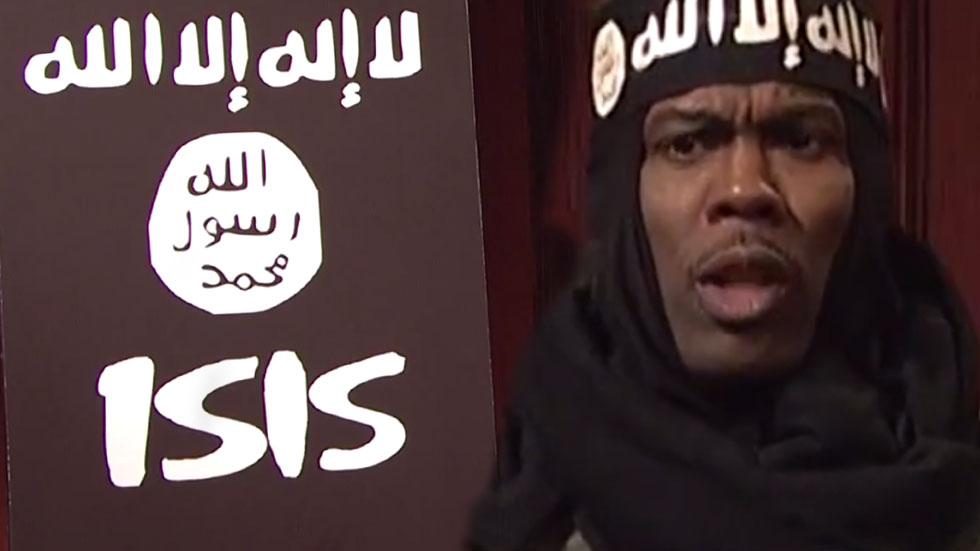 Terrorist group ISIS, the 9/11 attacks and the Boston marathon bombings aren't generally fodder for Saturday Night Live but Chris Rock tried to make light of them while hosting last night.
In his monologue, Rock joked the Boston marathon bombings pointed to the irony of running 26 miles only to reach the finish line and have to run from a bomb. "The good people of Boston bounced back... In New York we had our own terrorist attack, and we bounced back," Rock said before questioning the thought process of rebuilding the fallen World Trade Center towers after 9/11.
Article continues below advertisement
Later, Rock did a sketch parody of the ABC hit show Shark Tank in which ISIS terrorists where making a pitch for a $400 million investment in their new kingdom. "Who's ready to invest in crushing the West?"
Did you think the SNL jokes were in poor taste? Were they disrespectful? Sound off in the comments section below.