Exclusive
Poor Bruce! 'Girl'-y Jenner Mocked By Bystander In Disturbing Video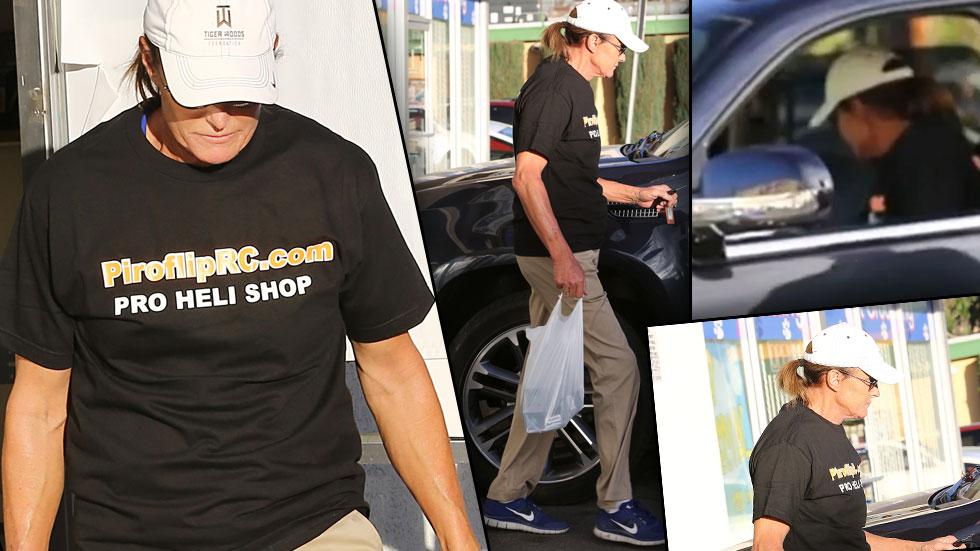 By now, it's undeniable. Bruce Jenner is undergoing a serious physical transformation that gets more shocking every day. And it's not just his family that are starting to notice. In a disturbing new video filmed yesterday in Los Angeles, Jenner was cruelly mocked by a bystander for his "girl"-y appearance — and only RadarOnline.com has all the details!
Ponytailed Jenner was videotaped maneuvering his car out of a parking lot in Los Angeles on Wednesday. And amid the calls for him to pose for the cameras, was one biting taunt.
Article continues below advertisement
As Jenner successfully pulled out of his space without bumping anyone, a bystander yelled, "Good job girl!" Jenner apparently either did not hear it, or pretended not to.
The former Olympian has indeed grown more feminine in his appearance in recent months: growing out his hair, wearing bras and girdles, and painting his nails. He even had his Adam's Apple shaved off, insisting he "just didn't like" his trachea.
But as RadarOnline.com has reported, sources say Jenner's sons, Brandon and Brody, believe it's clear he's undergoing a transformation.
Kris Jenner has called such rumors "silly," but the insider insisted, "Brody and Brandon love their dad, and if Bruce did finally admit that he was transitioning and becoming a woman, it wouldn't change how they felt about him. They are both very open supporters of the LGBT community."
Whatever he's doing, Jenner seems happy despite the criticism. "I'm finally free," he said at an event in the weeks before the Jenners announced their separation in 2013, "to do what I want and live life the way I want."
Watch the video here