Brooke Shields Shocker! Child Star Tells All About Boozy Stage Mom & Losing Virginity To 'Superman's Dean Cain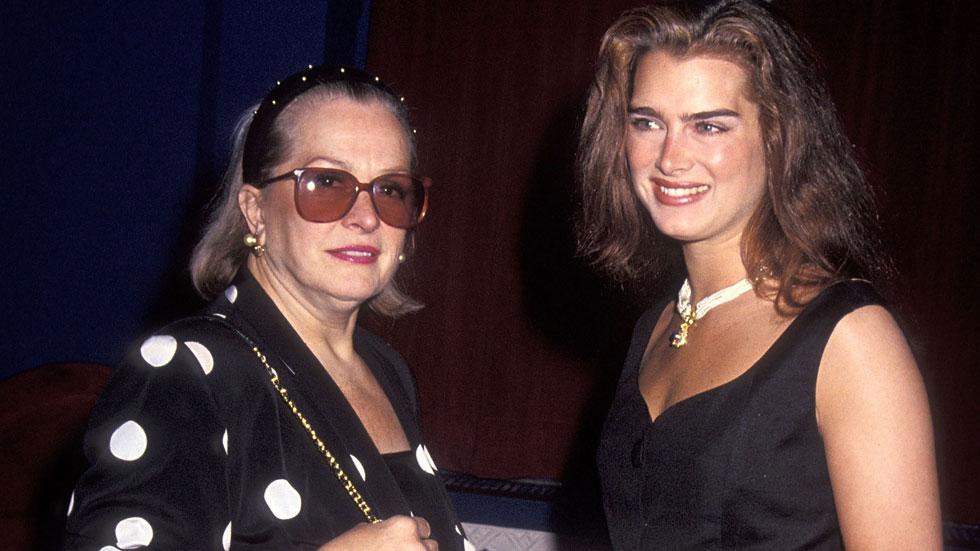 To the outside world, she may have lived a charmed life. But Brooke Shields is lifting the lid on her heartbreaking childhood with her alcoholic stage mom.
The 49-year-old actress is telling all in her new memoir There Was A Little Girl.
People is publishing excerpts from the shocking book, which talks about everything from the Suddenly Susan star's boozy mom to the night she lost her virginity to Superman star Dean Cain when she was 22.
Article continues below advertisement
"I was one of those babies you see out late at night in restaurants being passed around the table," Shields says about her childhood with mother Teri Shields. "I slept soundly, lulled by the low din of voices and silverware clinking."
During the day Shields earned money modeling and acting. But at night, her mom dragged her out while the divorcee went drinking.
"Mom continued to take me to bars even as I got older. I remember when she taught me to shoot pool from behind my back. I couldn't have been older than eight and I learned fast," the actress writes. "When I called my father and said, 'Dad! I just learned how to shoot pool from behind my back,' I remember him saying, 'Where are you?'
Life got so bad that one Christmas Eve her mom passed out and spoiled the whole holiday.
"That was the year reality hit me and the blow was threefold," she says. "Mom was a drunk, there was no Santa and Mom's drinking ruined Christmas."
Shields' stage mom pushed her to do projects that scandalized America – including playing a child prostitute in the movie Pretty Baby when she was just 11.
Ironically, however, the actress says Teri guarded her virginity, which the star didn't lose until she was 22.
Article continues below advertisement
In the end, she lost it to fellow Princeton classmate Dean Cain. But she made the future Superman actor wait.
She says, "He was incredibly and painfully patient with me regarding sex. But even when Mom wasn't around, I felt as if she was watching."
"We were always holding hands and trying to find ways to be alone and kiss, but poor guy, I made him wait and wait and my mom kept track."
After they had sex for the first time the startled actress "jumped out of bed" and started running naked down the hallway.
"I was afraid I was leaving my mother," she says. "I didn't know where I began and where my mother ended and that meant I didn't know how to fit Dean in."
Shields' mom Teri sadly died of dementia in October 2012. She was 79.
The actress says, "It seems like such a waste."
"And yet maybe if she had been healthier, my life would not have turned out as extraordinary."