Andy Cohen Outs Kevin Spacey In New Memoir, Calls For Actor To Discuss His Homosexuality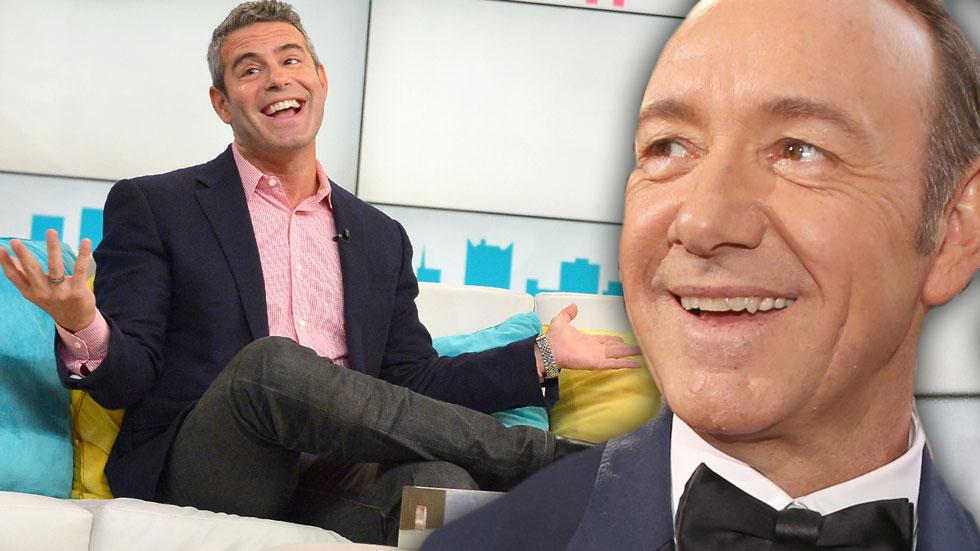 Article continues below advertisement
"Kevin Spacey was in front of us with what looked like a face full of makeup and three male companions who were definitely not raising any questions," the openly gay Cohen quips.
Later, the Housewives honcho recalls a conversation with close friend Anderson Cooper, 47, about the extremely private Spacey.
"I still get enraged when I think about him talking about being in love with that woman on 60 Minutes," he writes. "Come out, sir."
Spacey has been notoriously tight-lipped about his personal life in recent years, often shutting down reporters' questions about gay rumors.
"I have not given up my right to privacy," he told The Daily Beast in 2010.