Exclusive
Soup Kitchen Instead Of Prison? 'RHONJ' Star Teresa Giudice's Attorney Begs For Halfway House Placement - So She Can Do Charity Work! Read The Letter To The Judge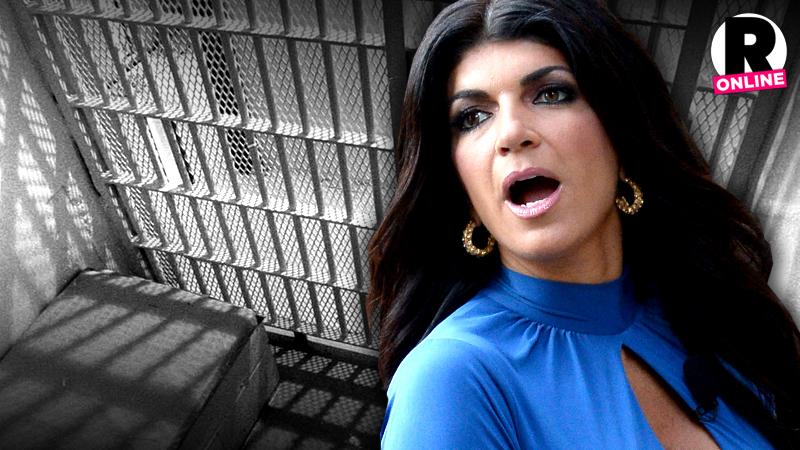 Teresa Giudice isn't going to prison without a fight! One day after prosecutors told a judge she should serve her sentence behind bars instead of in a halfway house, her lawyer, Stacy Biancamano, is firing back with a new justification for Giudice's appeal to do time outside of prison walls: According to Biancamano, the reality star needs freedom to do charity work!
In a new letter obtained by Radar, the lawyer states, "The Government does object to our request for a recommendation regarding Residential Re-Entry (RRC) placement under the Second Chance Act characterizing that request as a 'substantive change to her sentence' precluded by Rule 35."
Article continues below advertisement
On Monday, prosecutors sent a letter to Judge Esther Salas asserting Giudice must serve 15 months behind bars, and not in a halfway house.
"We respectfully disagree," Giudice's lawyer continued. "By way of clarification, we are not asking the Court to recommend, let alone to order, a direct RRC designation in lieu of incarceration. Rather, we are merely asking that the Court recommend the Bureau of Prisons to consider applying the Second Chance Act's maximum RRC placement period when it transitions Ms. Giudice from a BOP facility to a RRC during the 15 month custodial sentence imposed by the Court."
"Such a recommendation would assist the BOP's exercise of its discretion in determining the appropriate time for that transition, which is designated to facilitate all defendant's return to society," the source said. "In Ms. Giudice's case, we respectfully submit that the maximum RRC placement, as determined by the BOP, would also facilitate her return to her four young children, elderly parents, community, and charitable endeavors, without reducing her 15 month custodial sentence (since RRC placement is considered custody)."
A source said, "Teresa's attorney is making this request in the hopes that the prison she is sent to will be full, making a release to a halfway house a viable option."
The Bureau of Prisons ultimately has the sole discretion to determine which prison Giudice will be sent to, along with when she is released to a halfway house.
She must surrender by January 5.