Reality Check! Teresa Giudice To Attend Financial Responsibility Classes In Prison & Get Drug Tested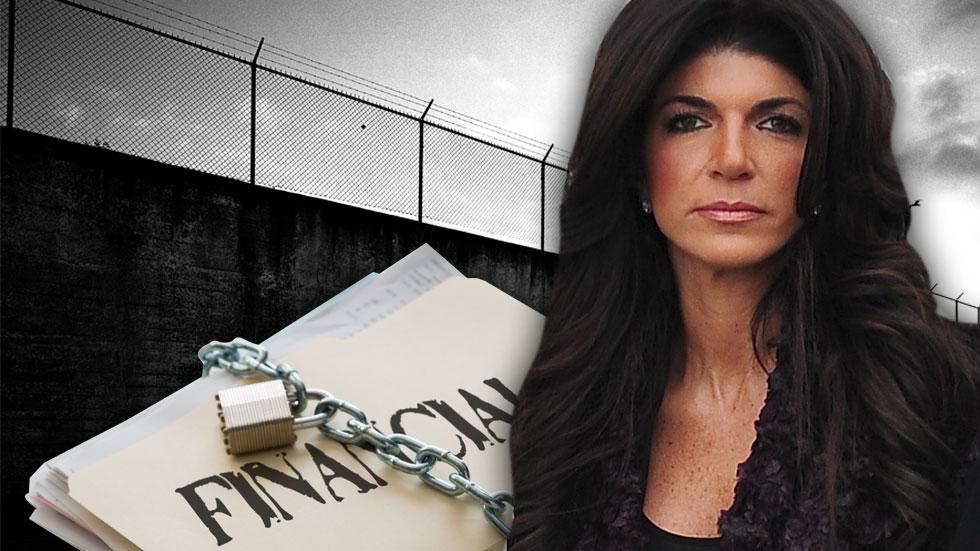 Teresa Giudice might want to pack her thinking cap for prison!
According to new documents obtained exclusively by RadarOnline.com, the Real Housewives of New Jersey star might be finally forced to bone up on fiscal responsibility since the court is recommending that Giudice participate in the Bureau of Prisons Inmate Financial Program.
If Giudice agrees to attend the course, she will reap the rewards "at a rate equivalent to $25 every 3 months," to be applied to $414,588.90 she was ordered to pay in restitution after pleading guilty to conspiracy to commit wire fraud and other charges.
Article continues below advertisement
That's not all Giudice, 42, has to look forward to as a consequence of her actions. Once she is through serving her 15-month prison sentence, which is set to start on January 5, Giudice will have to get used to a few new rules during her two years of probation.
"While on supervised release, the defendant shall comply with the standard conditions that have been adopted by this court," command the courts.
For starters, "the defendant is excused from the mandatory drug testing provision, however, may be requested to submit to drug testing during the period of supervision if the probation officer determines a risk of substance abuse."
Giudice must also "fully cooperate with the Internal Revenue Service by filing all delinquent or amended returns within six months of the sentence date and to timely file all future returns that come due during the period of supervision."
Article continues below advertisement
And Giudice's fancy lifestyle is probably going to have to be a thing of the past. "You are prohibited from incurring any new credit charges, opening additional lines of credit, or incurring any new monetary loan, obligation, or debt, by whatever name known, without the approval of the U.S. Probation Office," warns the court. "You shall not encumber or liquidate interest in any assets unless it is in direct service of the fine and/or restitution obligation or otherwise has the expressed approval of the Court."
Though it was Joe Giudice who admitted in court that he needs rehab for his drinking problem, the legal documents state that his wife must "refrain from excessive use of alcohol and shall not purchase, possess, use, distribute or administer any narcotic or other controlled substance, or any paraphernalia related to such substances."
There's one other major condition that is hopefully now a little easier for Giudice to follow: "The defendant shall not commit another federal, state, or local crime during the term of supervision."
Do you think Teresa is getting off easy, or has she learned her lesson? Sound off in the comments.