Exclusive
Deadbeat Dad! 'Teen Mom' Star Adam Lind's Baby Mama Taking Him To Court For Back Child Support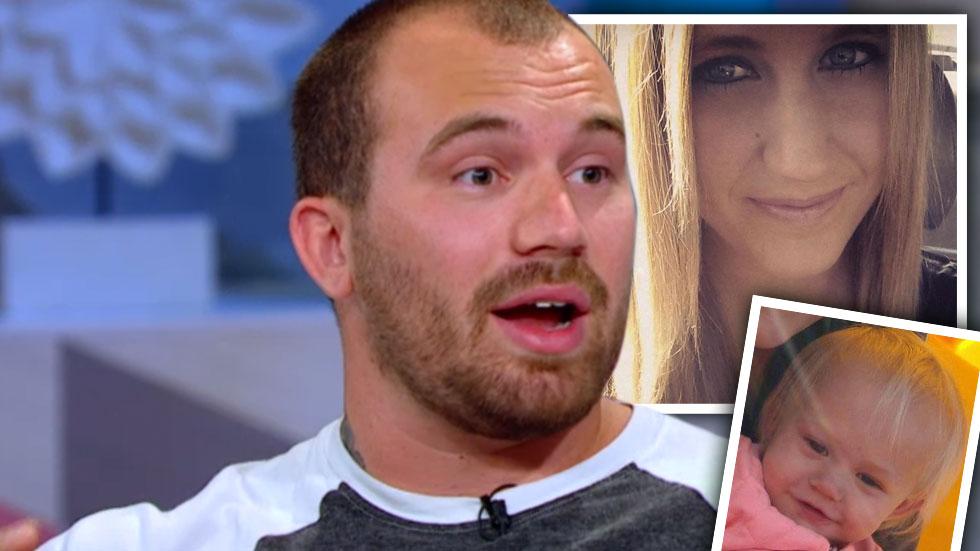 Teen Mom 2 star Adam Lind is notorious for being one of the most deadbeat dads out of the Teen Mom franchise.
He ended things with his baby mama, Chelsea Houska, after the birth of their daughter, Aubree, and then had a second child out of wedlock with his girlfriend at the time, Taylor Halbur — and as RadarOnline.com recently reported, could be expecting his 3rd child with another woman.
Well, Lind's baby mama drama is only heating up.
Article continues below advertisement
Halbur filed papers with the Department of Social Services on Oct. 15 to get Lind to pay child support for their daughter, Paislee, who was born Sept. 3, 2013, a source told RadarOnline.com exclusively.
"Taylor filed to get Adam to pay child support for Paislee," the source said. "Taylor was tired of Adam not paying child support, and now that Paislee is older, she thought it was about time that Adam step up and pay his part."
Halbur claims that she needs more help financially with their daughter now that she is starting to grow up.
"Adam only sees Paislee a few days a month at most and now Paislee has more needs," the source said. "It would be nice of Adam to put in some help because she is his daughter, too."
But Lind allegedly has never offered his ex-girlfriend any money before. Given their on-and-off relationship, Halbur let it slide in the past, but now she's going after him.
Article continues below advertisement
"Adam has never paid Taylor any child support since Paislee was born," the source claims.
"Originally, the court had requested that Adam pay $550 a month, but Taylor never saw that money, and she never followed through with getting Adam to pay because they were still in a relationship on and off," the source explained. "But now that they are not together anymore, it's about time that Adam helps out."
But Lind isn't taking Taylor's filings lightly and even has his own strategy.
"Adam is threatening to take Taylor to court to try and get full custody of Paislee just because he doesn't want to pay the child support," the source said.
"Adam's reasoning for this logic is that Taylor doesn't need money for Paislee's daycare, and that he can take care of Paislee himself when Taylor needs someone to watch her," the source continued. "He says that his gym has a program for kids, but it isn't like the type of program that Taylor has her daughter in. The gym only watches the kids and there is no structure to the gym babysitting."
Article continues below advertisement
But despite Lind's alleged threats to take Paislee away, it is unlikely that a judge will grant him custody.
"I doubt a judge would give him custody of Paislee with his criminal past and his ongoing legal battles," the source said.
Lind has a long criminal history including three DUI arrests, multiple driving-related charges and even drug-related charges.
Most recently, Lind's ex-girlfriend, Jessica Nicole, accused him of doing steroids and physically hurting her. Pictures of Lind shooting himself up with a needle appeared online.
And Lind's bad ways affect his parenting abilities.
"It's on his own terms when Adam wants to be a father," the source said. "He says he is a good dad, but a good dad isn't someone who is in and out of his daughter's life. A good dad is consistent with his fatherly duties — and Adam definitely is not."