Exclusive
Former Disney Star Raven-Symone Tells Oprah: 'I'm In A Relationship With A Woman!' PLUS All About Her Steamy Romance With Model AzMarie Livingston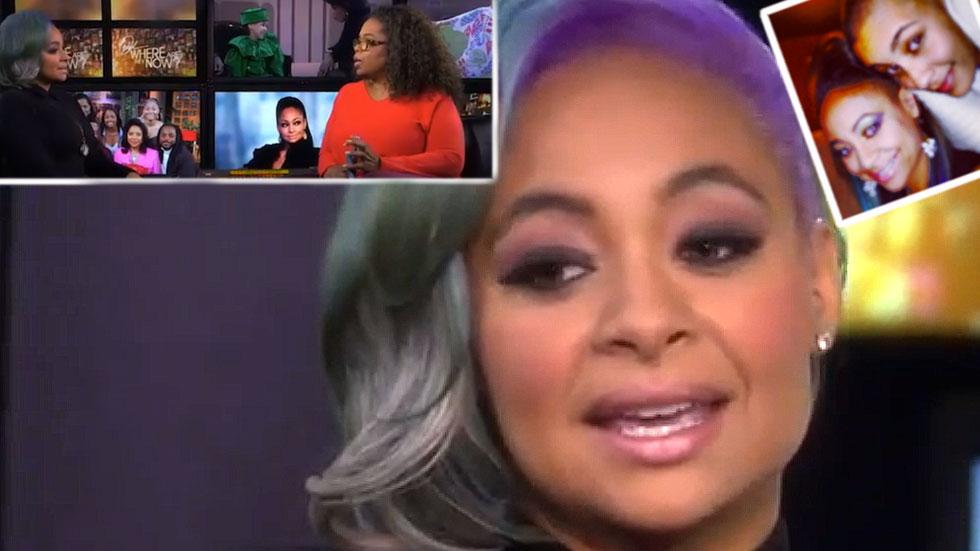 After years of rumors— and a cryptic Tweet about being able to marry in 2013— actress Raven-Symone is finally speaking out about her sexuality.
"I will say I'm in an amazing, happy relationship with my partner, a woman," the former Disney star told Oprah Winfrey during an Oprah: Where Are They Now? episode that aired on October 5. "I am proud to be who I am and what I am."
Indeed, RadarOnline.com can reveal that the 28-year-old has dated model AzMarie Livingston, 27, on and off for years.
Article continues below advertisement
The America's Next Top Model alum has made cameos on Raven-Symone's Instagram, and even accompanied the actress to a charity event in Atlanta in September 2013.
http://instagram.com/p/hyhYUTrjqc/?modal=true
According to The National ENQUIRER, the girlfriends even moved in together in New York during the summer of 2012, despite her family's disapproval.
"She's at a point now where she doesn't care what her family thinks, and she's in love with AzMarie," a family friend told the ENQUIRER.
Though she's openly dating a woman, the star told Winfrey she wasn't comfortable being categorized.
"I don't want to be labeled gay. I want to be labeled a human who loves humans," she said. "I'm tired of being labeled."
She then stated the same principle applies to her ethnicity.
"I'm an American," she said, "not an African-American. I don't know where my roots go to, I don't know what country in Africa I'm from. But I do know that my roots are in Louisiana."