Demi Moore 'Driving Mila Nuts,' Wants Her To 'Stay Away' From Baby Wyatt – Or Else!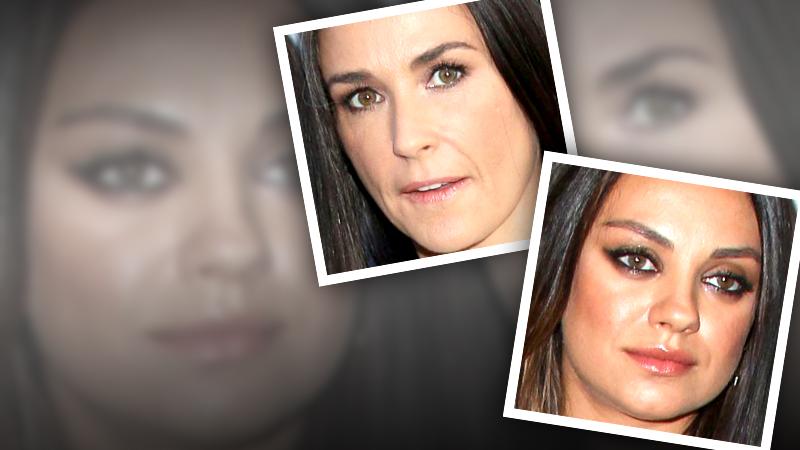 New mom Mila Kunis is putting her foot down with husband-to-be Ashton Kutcher. Now that she's focusing her time on her daughter, Wyatt, she wants Kutcher's ex-wife, Demi Moore, to butt out of their lives for good, The National ENQUIRER is reporting.
"Demi is forever calling and texting for updates on Wyatt," a source told the magazine. "It's driving Mila nuts!"
Apparently Kutcher isn't doing a good enough job keeping Moore out of their lives because she turned up uninvited at their home! With Moore over-involving herself at every corner, the Ted actress is having second thoughts about tying the knot with her former That '70s Show costar, the source told The ENQUIRER.
Article continues below advertisement
"It freaked Mila out when she found Demi holding her baby in their house," the source said. "Mila's told Demi to stay away from her baby – and to leave them all alone!"