Exclusive
Report: Liz Taylor's Son-In-Law Threatened To Torch Home Where Movie Icon's Daughter Lived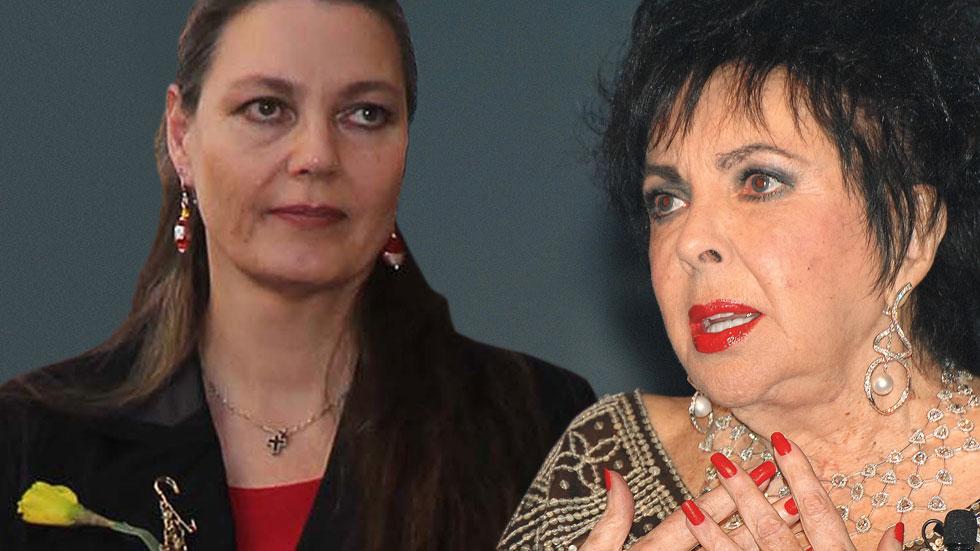 Movie icon Elizabeth Taylor took a dark secret to her grave: The husband of her adopted daughter, Maria Burton, threatened to torch the home where the couple lived, the latest issue of The National ENQUIRER reports.
According to a babysitter interviewed by The ENQUIRER, Burton's husband Thomas McKeown, 59, allegedly planned to pour gasoline around the family home and set it ablaze with both Burton and the couple's young son Richard, 3, inside.
Article continues below advertisement
"He had nails in his mouth and he was going to nail the windows shut and set the house on fire with us in it," recalled Mary Pitman, a next-door neighbor and Richard's babysitter, who was inside the house in 2003 at the time. She called the cops after seeing McKeown with a gas can.
"He would threaten to kill her and everything if she left him," Pitman shuddered.
Court documents obtained by The ENQUIRER reveal that a Monmouth County, N.J. judge gave Taylor's daughter an order of protection.
In 2004, Burton, now 53, filed for legal separation citing "irreconciliable differences." In September 2014, Taylor's daughter finally filed for divorce from McKeown on the same grounds.
READ The Shocking Court Documents
Burton is one of four children of the Cleopatra star, who died in 2011 at age 79.
Although McKeown denied the gasoline can claim, he told The ENQUIRER that he was arrested after slapping Burton in the face after he found her allegedly passed out drunk in their living room while their son was left unattended.
For more on the story, pick up the latest issue of The ENQUIRER, on stands now.