Teacher Jailed For Having Sex With Students Tells All In New Interview; Husband Forgives Her: 'I Don't Want Anybody Else'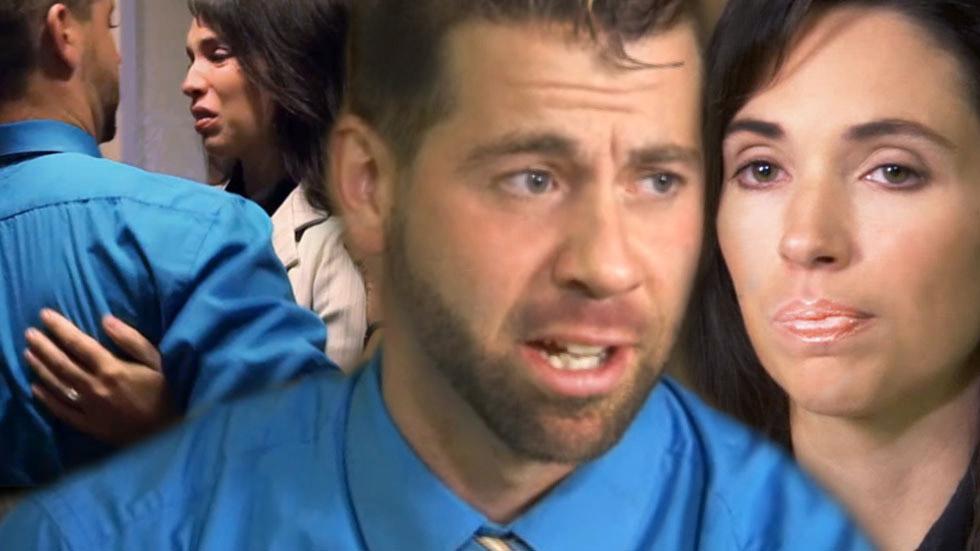 Lauren Harrington Cooper, a married Pennsylvania teacher who was jailed for having sex with teenage students, has told all to 20/20 in a new interview. And in a shocker, her husband revealed to the TV news magazine that he's forgiven Cooper, 32, and won't leave his cheating convicted wife.
As RadarOnline.com has previously reported, Cooper, an English teacher Wyoming Valley West High School in Plymouth, Pennsylvania, was recently sentenced to nine to 23 months in jail after she pleaded guilty to two counts of sexual contact with students and two counts of corrupting minors.
Article continues below advertisement
And Cooper had allegedly enticed the boys with the sick pickup line, "All the candy you need is right here,"' prosecutors claimed.
On Friday night's edition of 20/20, Cooper said, "I'm glad I got caught. I went against what I know is right, and I did wrong. And there is no way to explain that away. I have no defense of myself. I was wrong, plain and simple."
More surprising than her confession is that her husband Raphael Cooper, 32, is standing by the unfaithful woman after she betrayed him with teenage boys.
When asked on 20/20 if he'll stay in the marriage, Raphael replied, "Absolutely. I don't want anybody else. I don't want to go anywhere else. I've had too many years built up with her, too many good memories."
Cooper's illicit affairs began after she opened a dance studio in her town with Raphael. They said the new side-business was time-consuming and weighed on their marriage.
She said she turned to an 18-year-old high school senior boy at her school for attention—and things got out of hand from there.
Article continues below advertisement
According to the senior, the couple had numerous sexual encounters and prosecutors said there were a total of four victims. She was first arrested in Dec. 2013.
In Pennsylvania, it's illegal for a teacher to have sex with her student regardless of age or consent.
Speaking before her sentencing, the Coopers noted that they went to church, which has helped them heal.
Emotional former teacher Cooper sighed that "there are no words" for her husband's devotion. "I wish we never got away from the marriage part."
Cooper claimed at one point, "I thought my life was over, and I did make an attempt on my life."
But instead, she'll be behind bars. After the TV interview, Raphael kissed his wife goodbye as she headed to court to make her guilty plea.