Exclusive
Diddy's Baby Mama Settles Wrongful Termination Suit With Ex-nanny Who Claimed She Used Drugs Around Her Kids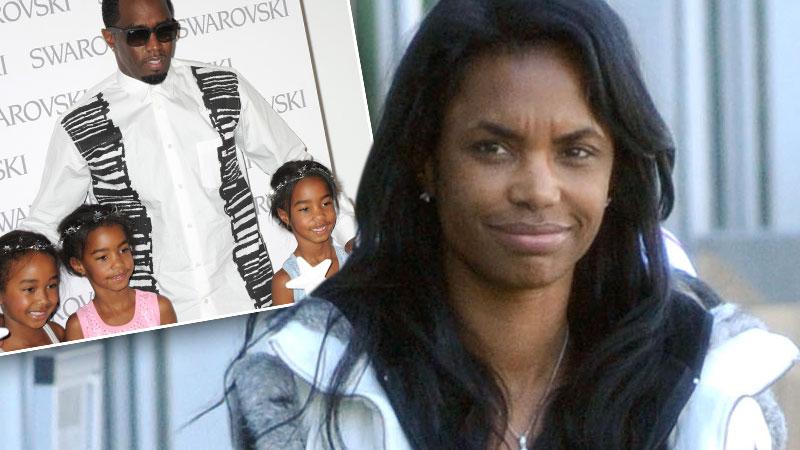 The trial for the lawsuit accusing Kim Porter of using drugs around her three children with Sean "Diddy" Combs — Christian, 16, and 8-year-old twins D'Lila, and Jessie — is off now that she has reached an out of court agreement with her former nanny.
RadarOnline.com has obtained exclusively the "notice of settlement" revealing that Dawn Drago will take an undisclosed payoff instead of taking her chances before a judge.
Article continues below advertisement
Drago filed a wrongful termination complaint in Los Angeles Superior court in April 2013, insisting 43-year-old Porter canned her the previous year for complaining that she couldn't work around the constant marijuana smoke from Porter chain-smoking pot in the house. Worse, claimed Drago, her boss smoked up with her children present.
The suit also described an alleged incident in which she noticed Porter's young kids were covered "in a white powdery substance" while she was driving them to school. Drago said the unidentified powder came from a bag the children found in the car's backseat.
Drago claims Porter said the bag contained her "medicine," read the complaint.
But rather than fight the accusations, Porter decided to pay to have the whole mess go away: "Ms. Drago and defendants are in the process of finalizing a confidential settlement agreement, and they will be filing a request for dismissal with the court thereafter," states the notice of settlement.
Without the agreement, Drago and her lawyers, who denied the allegations against their client, most likely would have begun presenting evidence against Porter next week.
But Porter's headaches aren't over just yet. Another employee, represented by the same lawyers, also filed a wrongful termination lawsuit against Porter weeks after Drago.
Amanda Jansen's complaint accuses Porter and Diddy's Bad Boy Productions of making her work nearly 100 hours a week, with duties including "cleaning the floor if the family dog urinated, or defecated in the house."
Porter employed Jansen in Los Angeles in November 2011, and she claims in the lawsuit that her shift required her to work 13.5 hours on weekdays and 24 hours a day on the weekends. "Thus, Ms. Jansen did not have regularly scheduled days off."