Diddy Drama! Cops Swarm His Car, Handcuff Boydyguard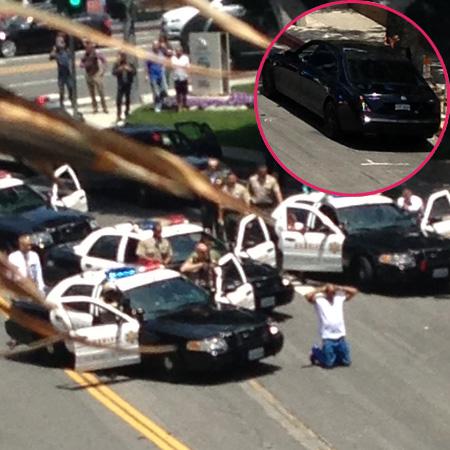 Close call for Diddy!
Cops descended on the singer's Maybach after a report that a person inside the pricey vehicle had a gun.
The drama unfolded Wednesday in Los Angeles, prompted by a 911 call. At least five police cruisers responded and police pulled two people out of the vehicle, creating quite a sight.
Lucky for Diddy he wasn't in the car. Unlucky for his bodyguard, he WAS in the car and ended up cuffed in the middle of the street, on his knees.
MORE ON:
Celebrity Justice
Article continues below advertisement
The bodyguard was driving and as police responded they drew their guns and told him to get out and into the street.
Diddy had just been dropped off at Soho house, where he missed all the drama!
No one in the car had a gun.