Khloe Kardashian Depressed, Popping Pills To Deal With Her Issues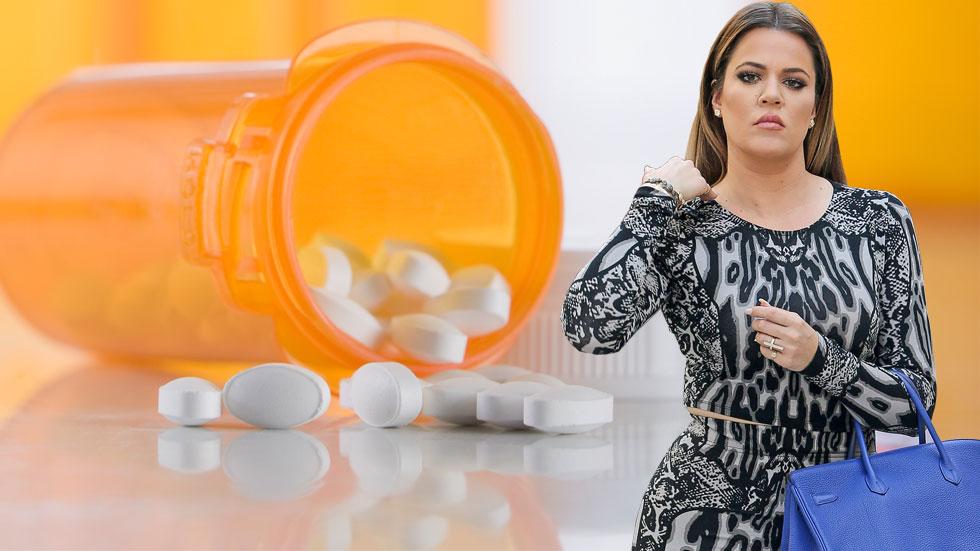 Khloe Kardashian lived the high life while with her now ex-boyfriend, French Montana, but those bright times have since turned dark.
"All she and French did was party and drink, and it's starting to catch up with her," a friend reveals in the new issue of Star. "Now the relationship is over, and she feels fat, ugly, and alone. Plus, she's got her divorce from Lamar Odom still looming over her head."
Article continues below advertisement
And spending time with her brother, Rob Kardashian, who is "even more depressed" than Khloe isn't helping, points out the source.
To deal with her issues, the magazine says 30-year-old Khloe has turned to some little pals in pill form. "Khloe is taking antidepressants all the time to cope with her pain," says the source.
But the Keeping Up With The Kardashians reality star should be dealing with her issues differently. Says the source, "Khloe needs to cut the dead weight from her circle — not pop pills."