Jude Law's Reps Confirm His Ex Catherine Harding Is Expecting His Fifth Child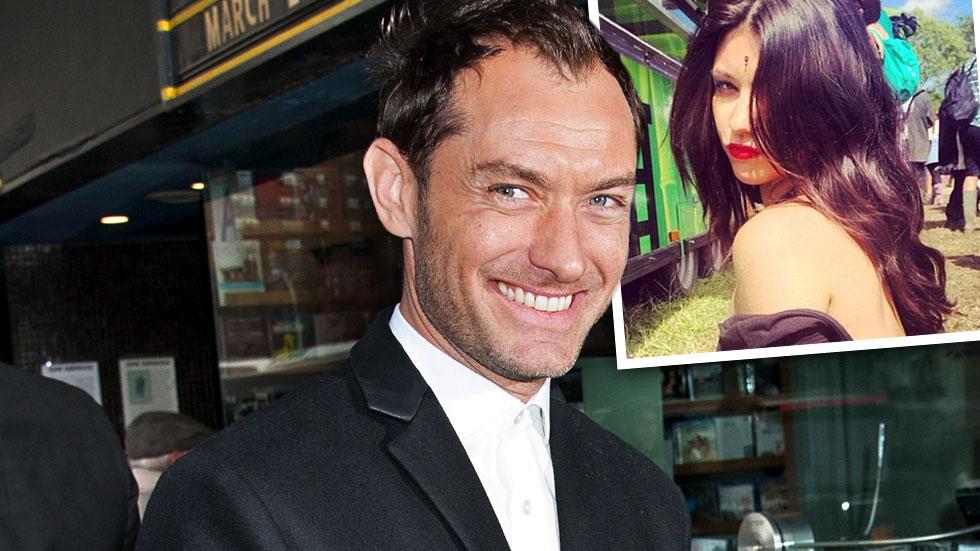 Jude Law continues to be fruitful and multiply.
That was the official word from The Talented Mr. Ripley star's camp Thursday, validating reports that the Alfie star is excepting a child with ex-lover Catherine Harding, a 23-year-old Irish singer-songwriter who uses the stage name "Cat Cavelli."
The English actor's rep told People Thursday, "I can confirm that Jude Law and Catherine Harding are expecting a child together in the spring," adding that they "are no longer in a relationship" and "consider this a private matter."
Article continues below advertisement
"They are both wholeheartedly committed to raising their child."
A Harding source told the Daily Mirror the pair's romance "all happened very quickly.
"They met a little while ago and fell for one another, then Cat told friends that she was going out to Prague, that's when it emerged that she was in a relationship with Jude."
The Cold Mountain star, 41, has three kids with ex-wife Sadie Frost (Rafferty, 18; Iris, 13; and Rudy, 12) and one with Samantha Burke (Sophia, 5), who he was also not involved with when the two became parents of the girl.