School Shooter Sent Sick Selfie To Estranged Girlfriend He Snapped Minutes Before Rampage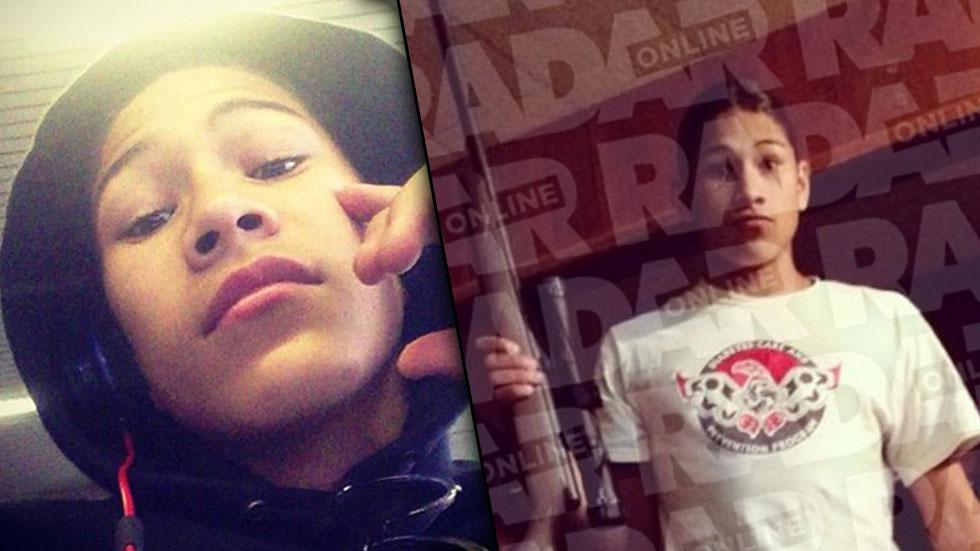 Moments before going on his killing spree, Marysville-Pilchuck High school shooter Jaylen Fryberg sent a photo of himself with a gun to an estranged girlfriend.
A source reveals exclusively to RadarOnline.com that Fryberg, the 15-year-old Native American student at the school north of Seattle, sent the shocking image to a female identified as Shilene George.
According to sources, George, who attends another high school in the area and was not at Marysville-Pilchuck High School at the time of the Oct. 24 tragedy, had been dating Fryberg, but had recently broken off the relationship.
Article continues below advertisement
Says the source: "Jaylen sent a picture of a handgun positioned between his legs to Shilene just minutes before he went on his killing spree. The picture places him at the scene, the school cafeteria.
"Jaylen looks like he was sitting at a table when he took the picture showing a gun placed between his legs…Most likely he was sitting at the table with the very people he shot just minutes later," continues the source, who notes that he also sent George a text message that was intended to hurt her.
"Shilene is devastated by what happened and after the shooting the FBI came and confiscated Shilene's cell phone."
The source said in the days before the rampage, Fryberg had become "violent" with George and her family had her end the relationship with Fryberg.
As RadarOnline.com reported, Fryberg died in the shooting of a self-inflicted gunshot wound. A female student, identified as Zoe Galasso, was pronounced dead at the scene.
Four other students were shot, and one of them – 14-year-old Gia Soriano — died Sunday night of her injuries at Providence Regional Medical Center Everett.
Of the other three, two are in critical condition and one is in serious condition.