Exclusive
Bravo Eyeing Jacqueline Laurita For 'Full-Time Housewife' Season 7 Return! Will Dina Manzo Leave Again?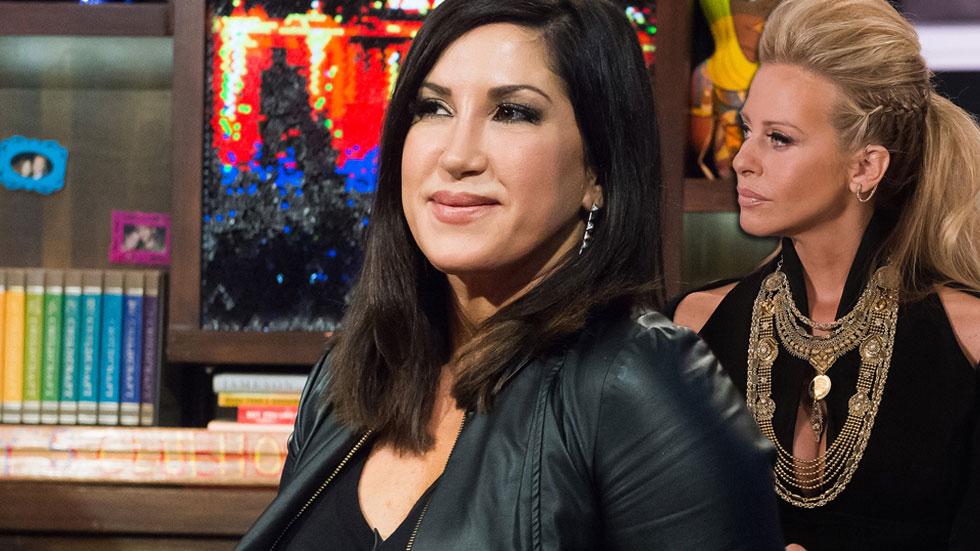 Article continues below advertisement
With ratings for the New Jersey series rapidly declining, the insider reveals that Bravo is looking to do anything to up the ante, which means bringing back a controversial character to spice things up a bit.
"It was very clear with an examination of the ratings that Jacqueline's appearance had a huge impact on the show," the source says. "Bravo is certain that with her back on the show, the ratings would continue to be strong."
Centered on family drama, RHONJ is looking for a new plotline now that Teresa Giudice and Melissa Gorga's relationship is on the mend. But after Manzo made it clear that she was none-too-pleased with sister-in-law Laurita showing up mid-season, producers realized they had a new fight with which to work.
"Bravo is now interested in capitalizing on the feud between Dina and Jacqueline," the source tells RadarOnline.com, adding, "They would love to see them hash this out on the screen, as they are certain this would also bring the ratings and the drama."
Article continues below advertisement
As RadarOnline.com previously reported, Manzo's return wasn't yet set in stone, as the reality star slammed the show and its cast when a Twitter user asked her if she had any interest in returning.
"NONE my soul can't be around horrible people," she sniped.
But if Bravo offers Manzo a pretty penny, the source says that Bravo could probably sway her to stay on board.
"Dina needs the money, especially since there was a prenuptial agreement between her and her soon to be ex-husband, Tommy Manzo," the source said. "If the money on the table is right, Dina will likely agree."
But Manzo shouldn't put all of her eggs into one basket, as the source tells RadarOnline.com that Bravo would pick Laurita over Manzo in a heartbeat.
"If it comes down to one or the other, though, production will definitely choose Jacqueline," the source said. "She just brings the ratings and the drama much more than Dina."