Dane Cook Reveals Former Co-Star Jessica Simpson's 'Dumbest' Comment On 'WWHL'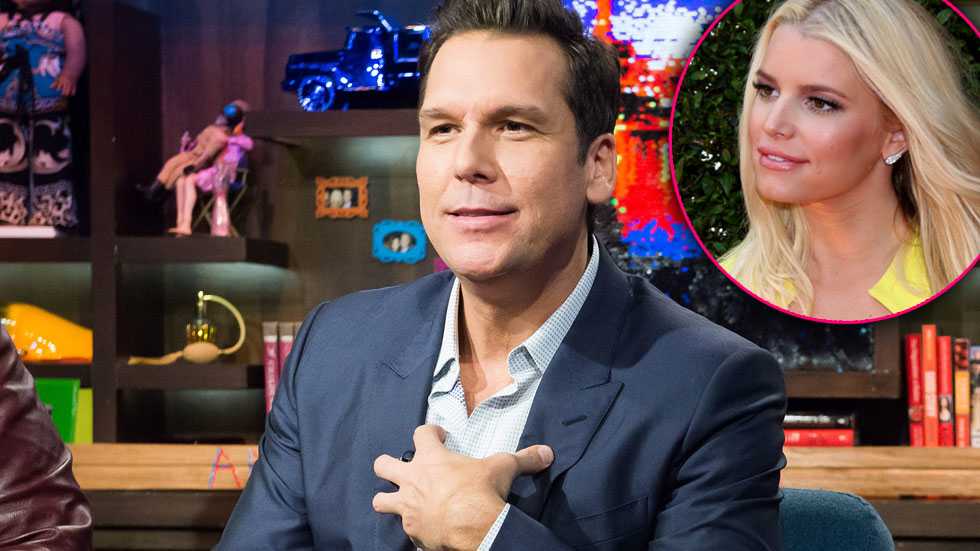 Dane Cook appeared on Watch What Happens Live Thursday night and spared no one when it came to a game of "Cheese DANEish," a unique form of Andy Cohen's "Plead the Fifth."
When asked rapid fire questions about celebrities he's worked with in the past, Cook was more than honest it came time to fess up to the "dumbest" thing Jessica Simpson said to him and his worst on-screen kiss. The latter answer may surprise you!
Article continues below advertisement
The stand-up comedian, who filmed Employee of the Month with Simpson, admitted that she once asked, "Are we filming a movie?"
He also revealed that A-list actress Kate Hudson was his worst kiss, claiming her breath was not up to snuff.
"Did a movie with her, My Best Friend's Girl, and I think she purposely ate a feast of onions right before the scene," he confessed. "I had to burn her on that one."
Cook, who took a four-year break from comedy but is now touring again, also confessed to being popular with college groupies. When Cohen asked him how many he had slept with, the comic confessed, "A few hundred."