Camelot In Crisis! RFK Jr.'s Wife Cheryl Hines And His Mom Ethel Kennedy Feuding Already!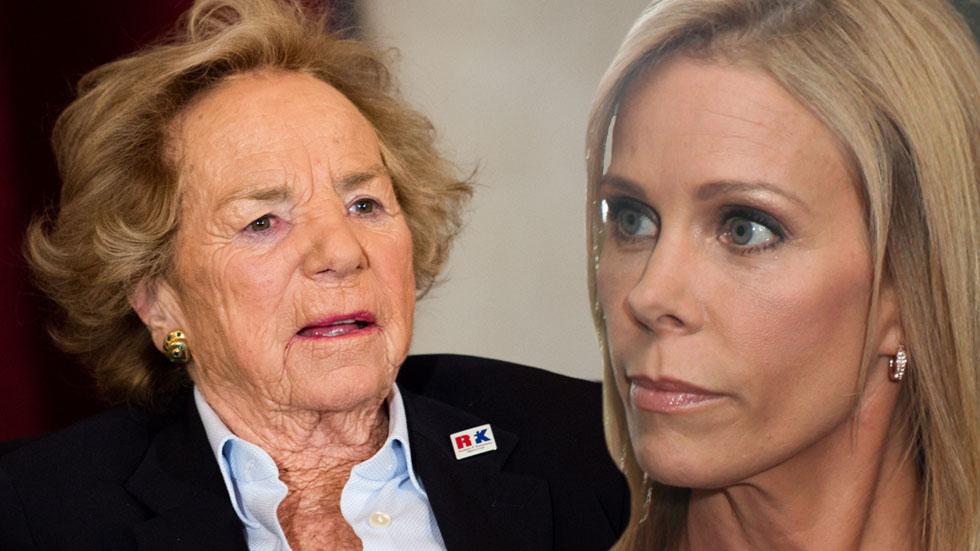 The honeymoon is over for Cheryl Hines and her new husband Robert Kennedy Jr. after the newlyweds snubbed his mother, Ethel Kennedy, The National ENQUIRER is reporting.
Ethel, 86, couldn't have been happier on the day her son married the Curb Your Enthusiasm actress, 49, in Hyannis Port, Mass., but her smile has since turned upside down now that her son and his wife are living in Malibu, Calif.
"Ethel had all assurances from what Bobby Jr. told her that they would settle on the East Coast and be close to her home in Hyannis," a family friend told The ENQUIRER. "Ethel suspects Cheryl doesn't want her influencing Bobby, and she puts the blame for the move to California at her feet."
Article continues below advertisement
Despite moving 3,000 miles away, Robert still owns a home in Westchester County and an apartment in New York City. But that doesn't seem to be enough for his aging mother, who also wanted her grandsons near her.
"At her age, Ethel wanted Bobby and his youngest boys, who are both teens, close by. She believed that they would visit her on weekends," the friend told the magazine.
After Hines' sitcom, Suburgatory, was canceled, "she told Bobby she needs to be in L.A. for the sake of her career," another source told The ENQUIRER.
"Ethel felt she extended her hand in welcoming Cheryl, and it ended up getting bit," the source said.
For more on their rocky relationship, pick up the latest issue of The ENQUIRER, on stands now!