Exclusive
'KIDNAPPED!' Amanda Bynes Claims She Was Brought Back To L.A. 'Against Her Will' In Plot By Shady Sam Lutfi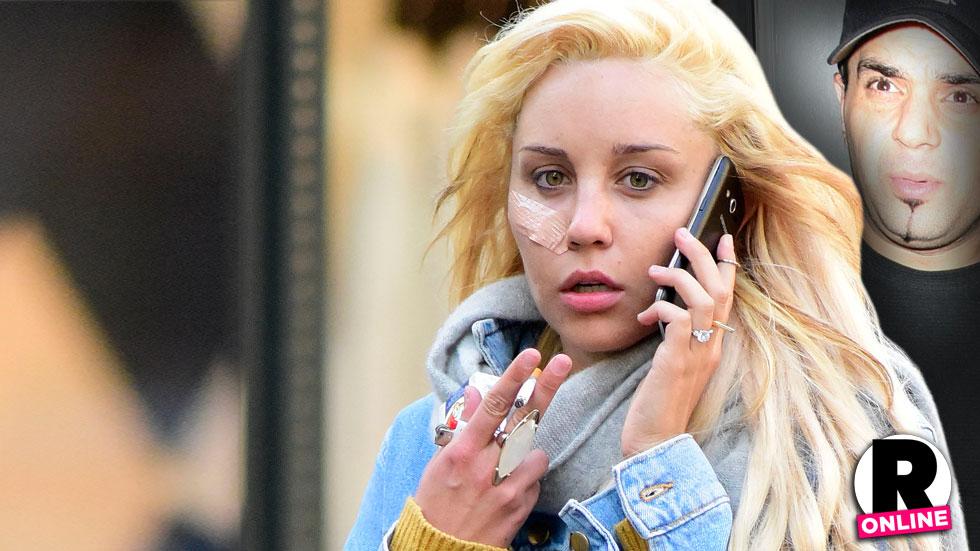 Amanda Bynes has a new excuse for her current predicament: She was kidnapped! RadarOnline.com has learned that the troubled star's public defender lawyer is expected to tell a Ventura County judge on Friday afternoon that she was kidnapped in a plan hatched by Britney Spears former manager, Sam Lutfi, and held against her will at a mental health facility in Pasadena.
On Friday afternoon, Bynes and her parents, Rick, and Lynn, are all expected to be in court for emergency proceedings, after the actress was released from Las Encinas mental hospital on Thursday afternoon, after a judge said there didn't appear to be any reason to hold her any longer.
Article continues below advertisement
Bynes' mother was appointed as her conservator earlier this week, as RadarOnline.com reported, but now the actress' attorney is working to get it overturned.
According to an insider, "Bynes' attorney is expected to argue that Amanda was kidnapped and held against her will at Las Encinas. The case will be made that Sam Lutfi was in cahoots with her parents, and tricked her into coming back to Los Angeles," the source explained. "Amanda was met at LAX upon arrival, and believed she was going to the London Hotel in West Hollywood."
"However, the driver took Amanda to Las Encinas in Pasadena. The driver told her that there had been a change of plans, and that she was going to be taken to a lawyer's office so she could file a lawsuit against her parents. Amanda had no clue she was being taken to Las Encinas," the source said.
As such, "Bynes' attorney believes there is more than enough evidence to have the conservatorship tossed," the insider added.